Post by Norbo on Aug 13, 2012 7:48:08 GMT 1
The LC Club was asked to attend the Donnington 50th Anniversary track day and a good few turned up for the event. We all got to ride the track on the Say & Sun 6 laps done in 2 3 lap sessions back to back.
A couple of people only did the Say like Trig on his green YPVS with spoked wheels a lovely bike and fast as well. Lawrence on his lovely showroom 2 blue LC had a little to much to drink Friday night and didn't feel up to the Saturday ride so stayed to look after the stand, but he did get out on the Sunday and the grin on his face said it all.
My Bike blew its head gasket on the Thursday before going to the squires cafe after being sat unused in my garage for 8 years and god knows how long in some one else's before that. It seased up the top end so I rebored it Friday night got to bed at 2 an to be back up at 5am to get the bikes in the van. Mickfocus came around in his van with his Lovely Kenny Roberts and we set of. I took my daughters friend and her baby in my van and Mick took my daughter.
We set the bikes up in the morning at the stand and did the log ins and took all the bikes to get scrooteneared then just waited for 1 pm to go and get the ride. I started my bike 4 or 5 times that morning to give it a few heat cycle's before we went out as it had a fresh rebore just the night before.
These are the pics my daughter took.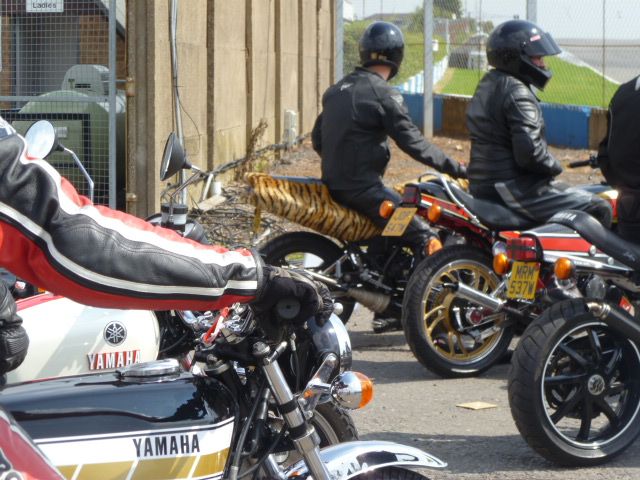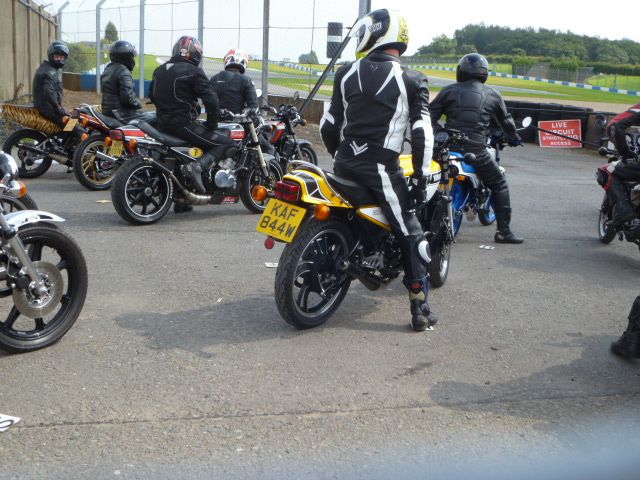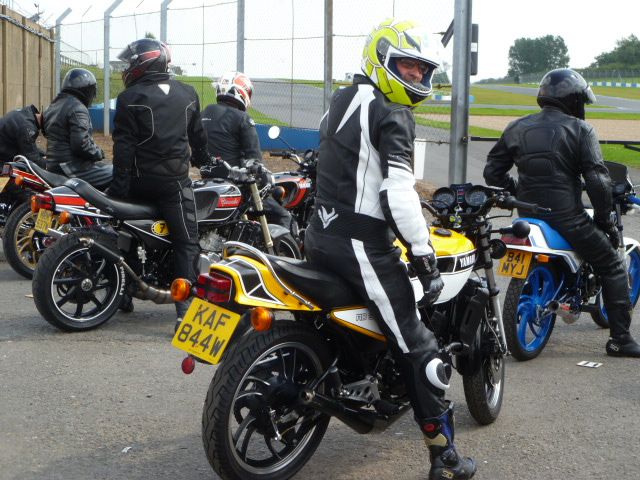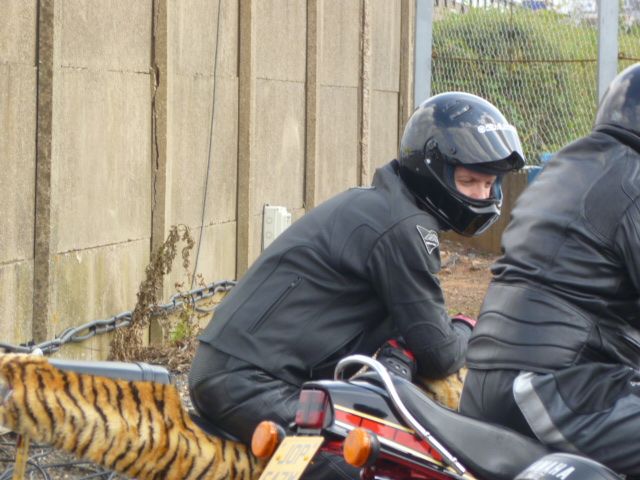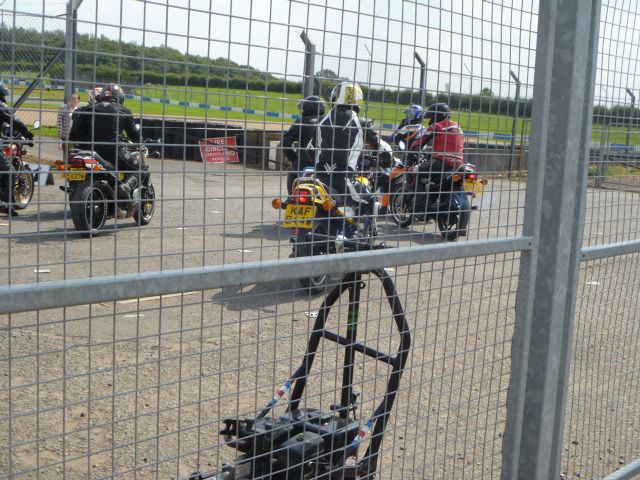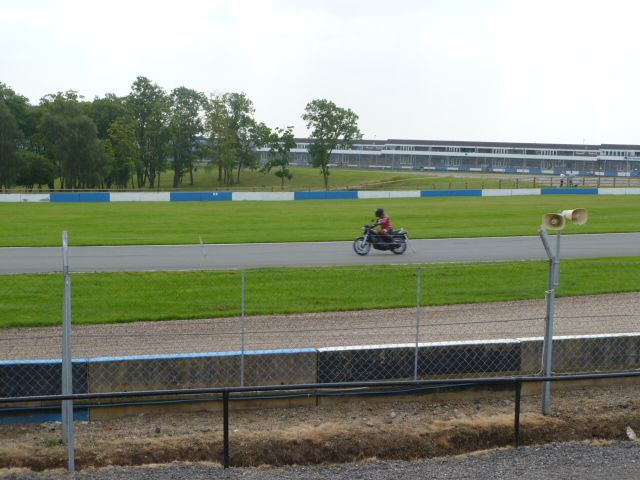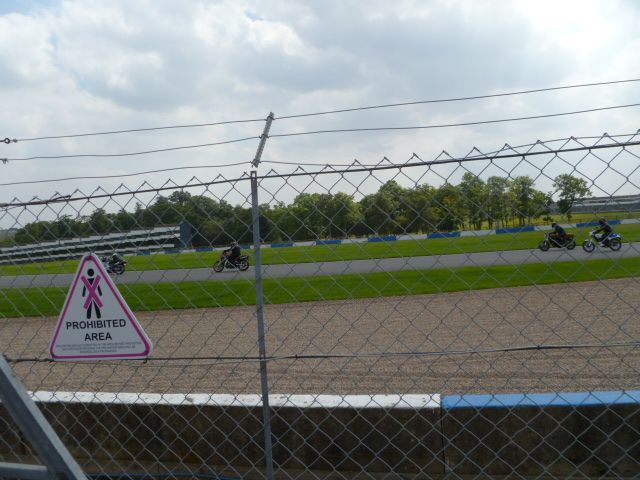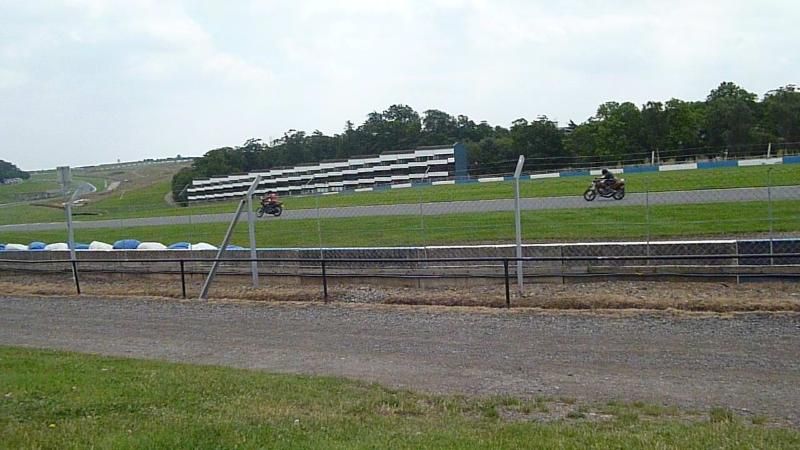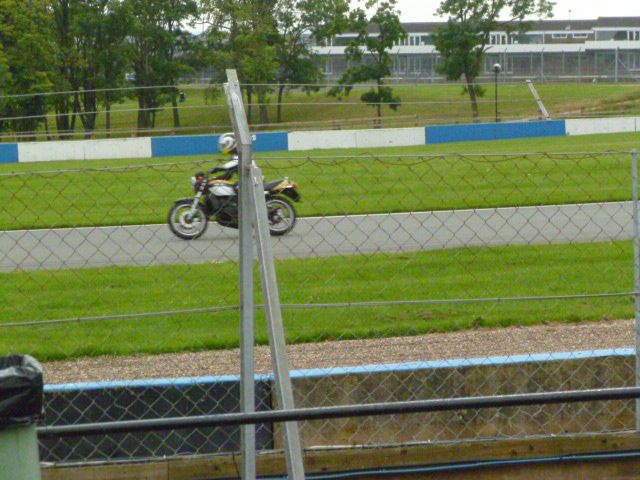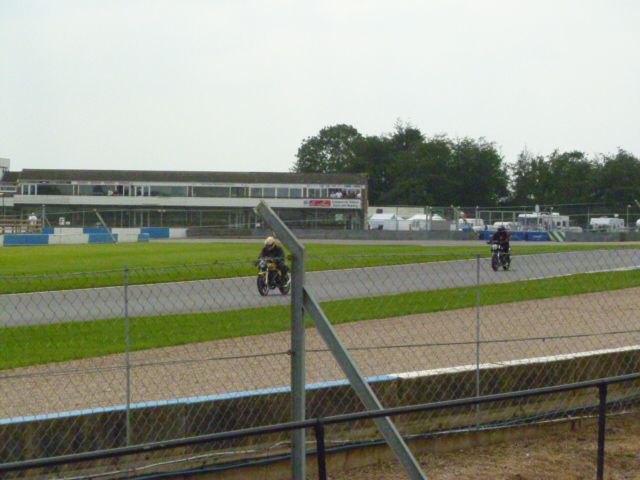 This is my daughter and her friend on my bikes . she is the one on the 31K and her friend on the LC .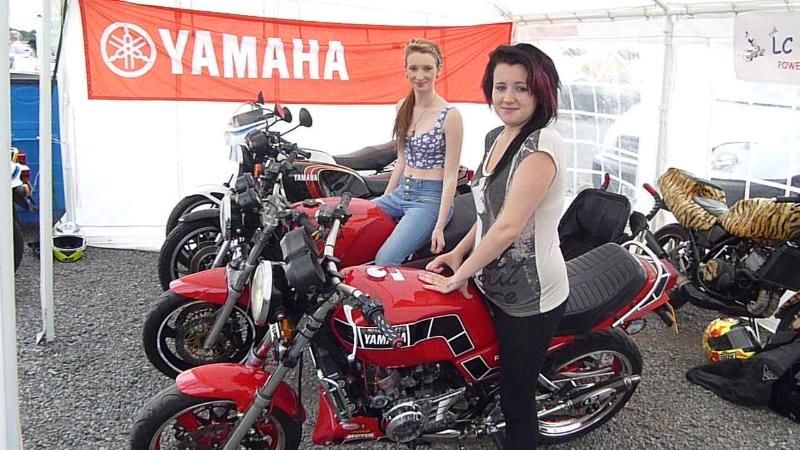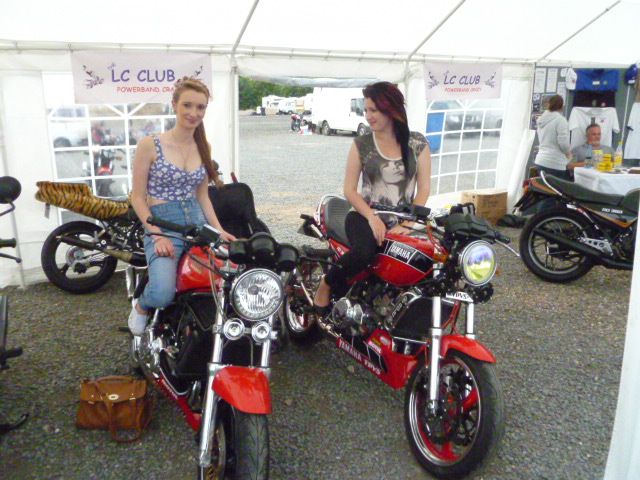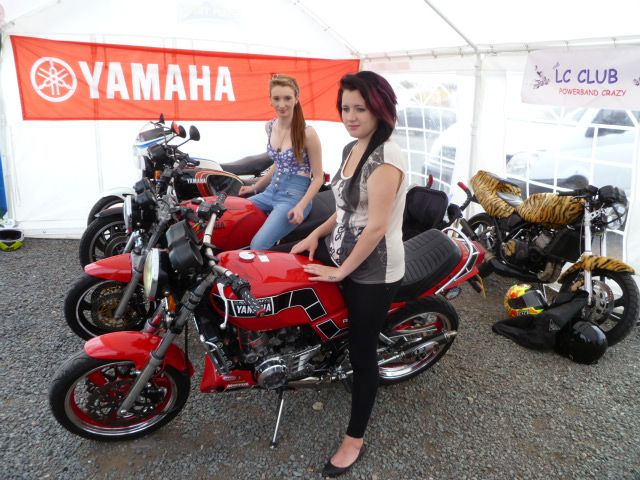 The Stand had a real good turn out one of the best there I think. With the fizy boys and some A/C Rd next door.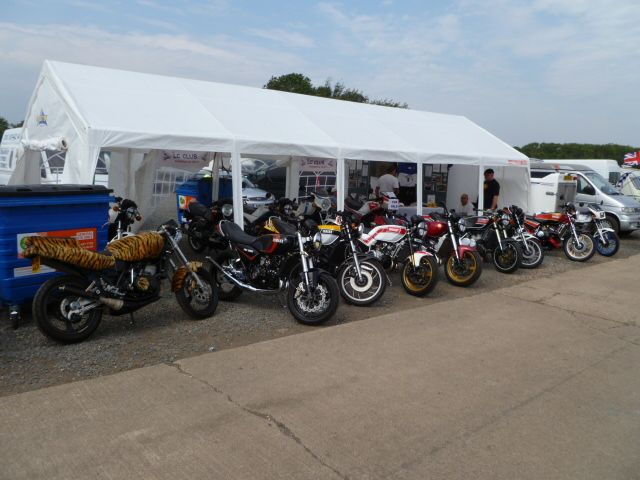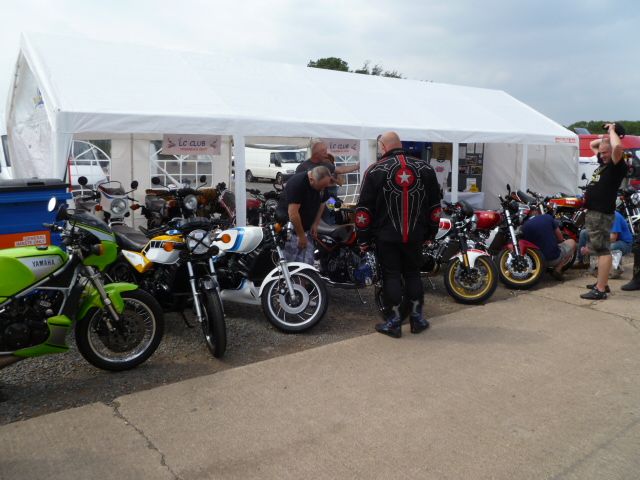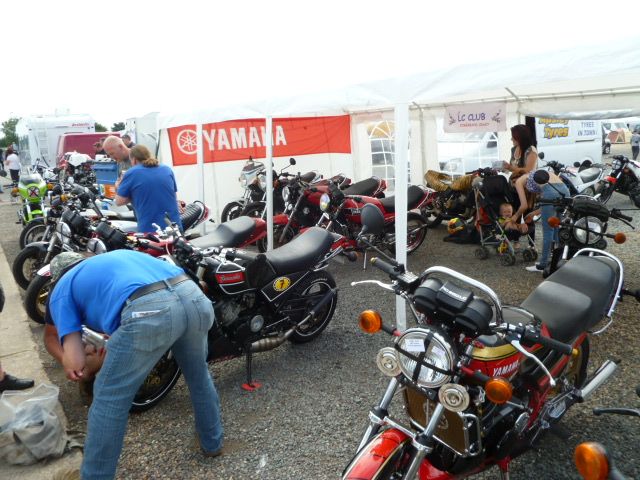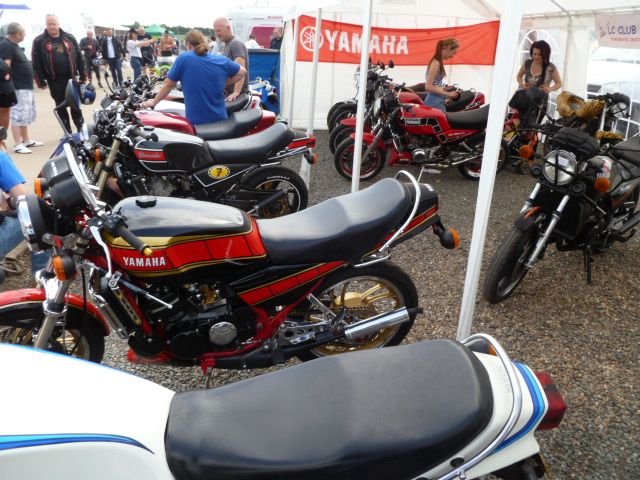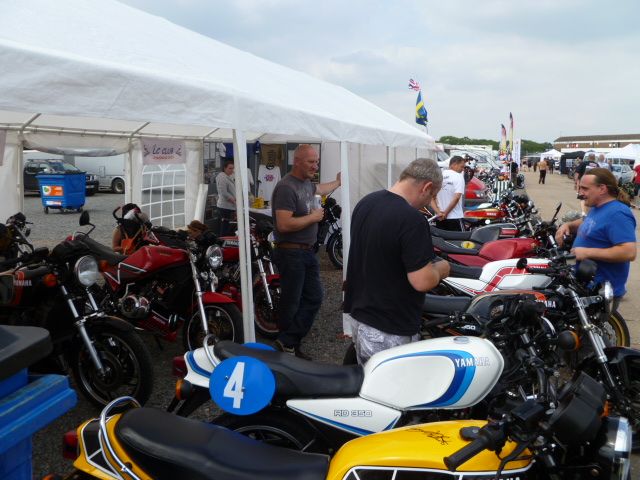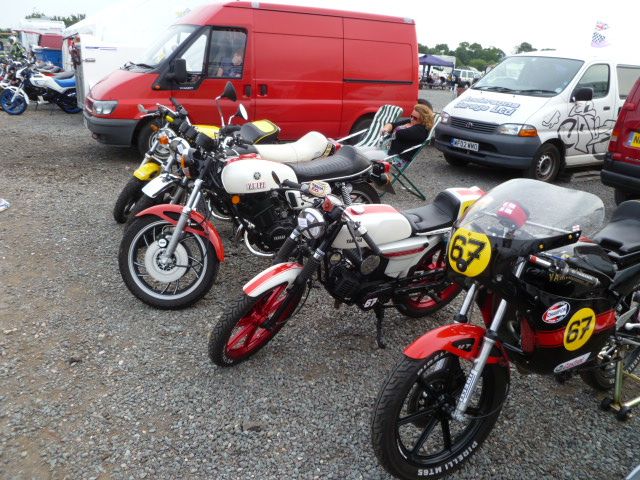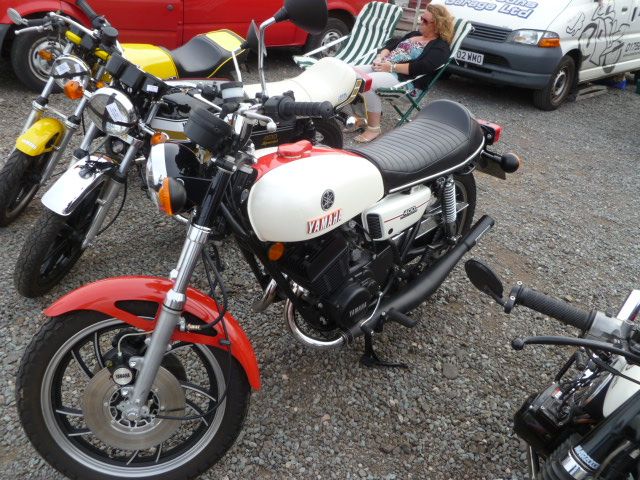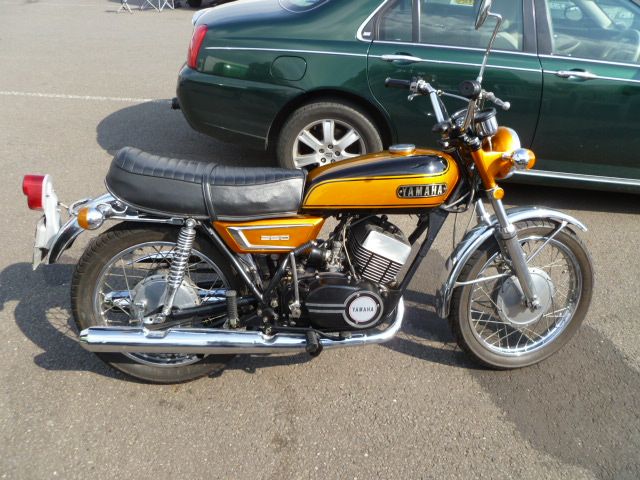 Lawrence and Mick getting there bikes ready on Sunday.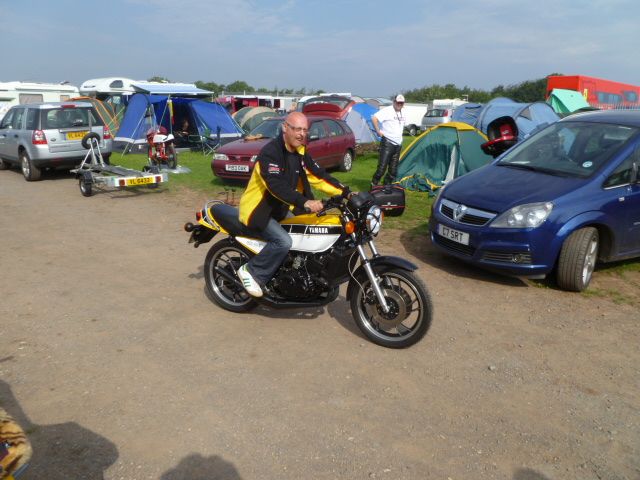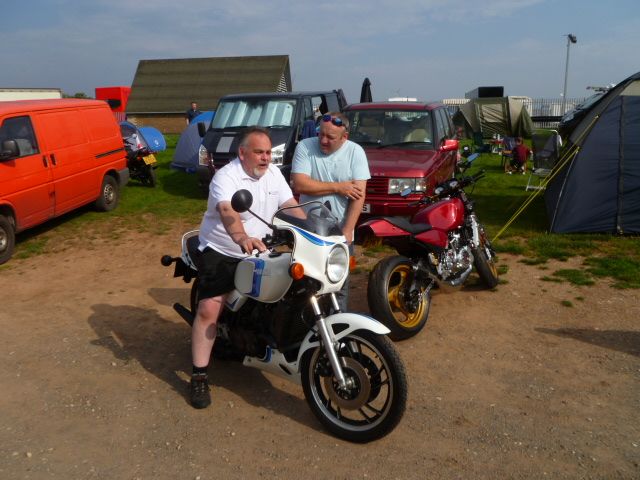 As well as the VJMC bikes like us on road bikes there were race bikes both road race bikes and propper race bikes TZ;s etc .
This YammaGamma and the Harris YPVS were in the same tent. By no means the only Race bikes at the track to carry the RD name.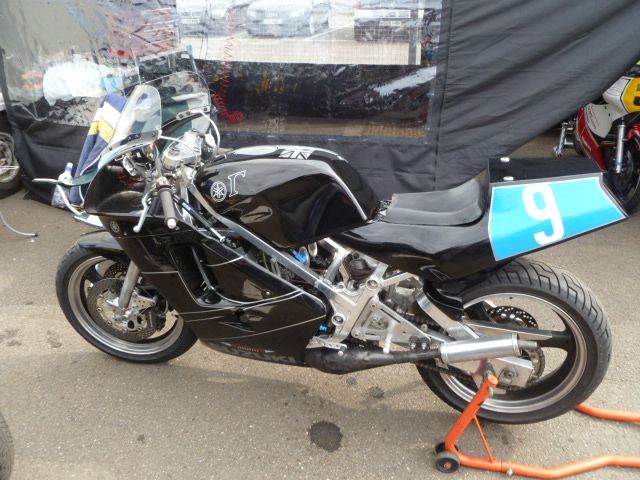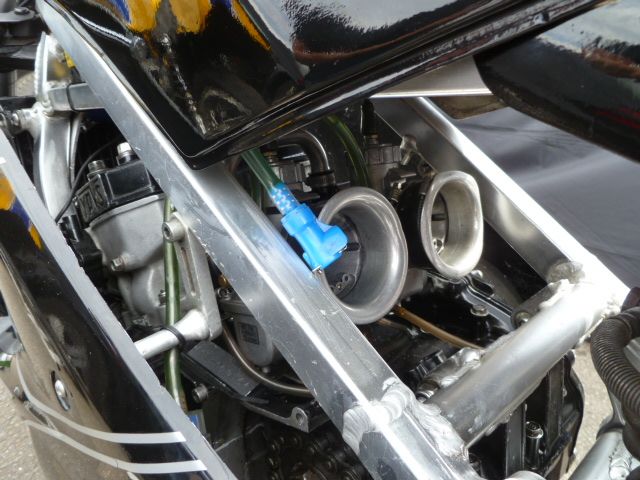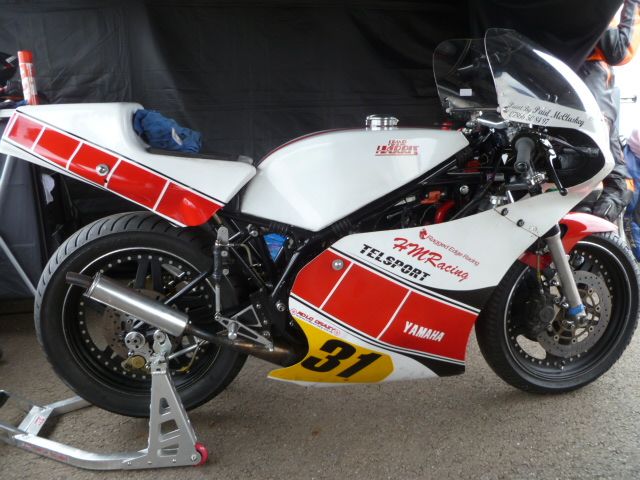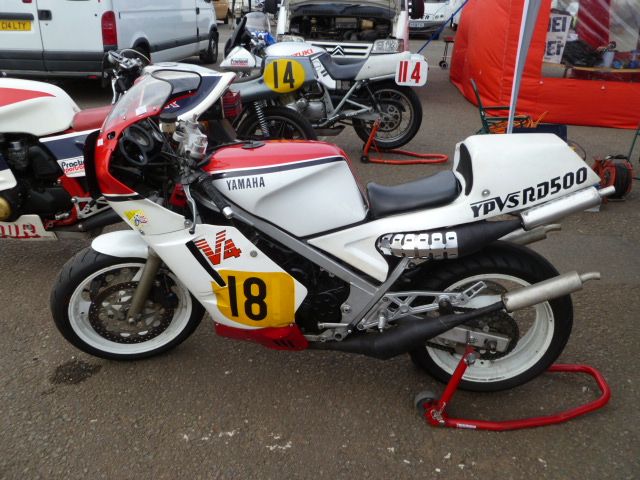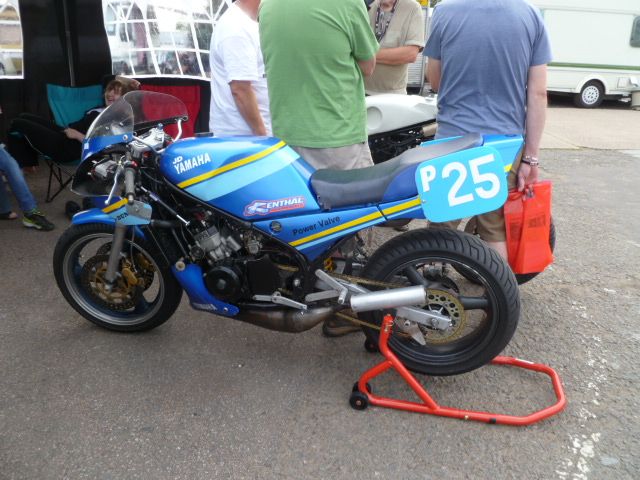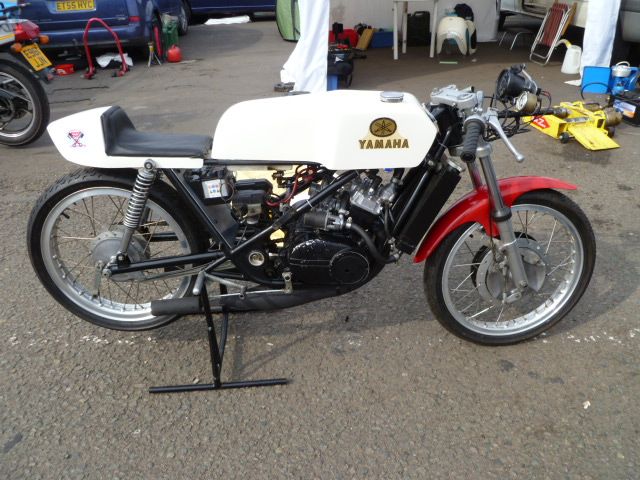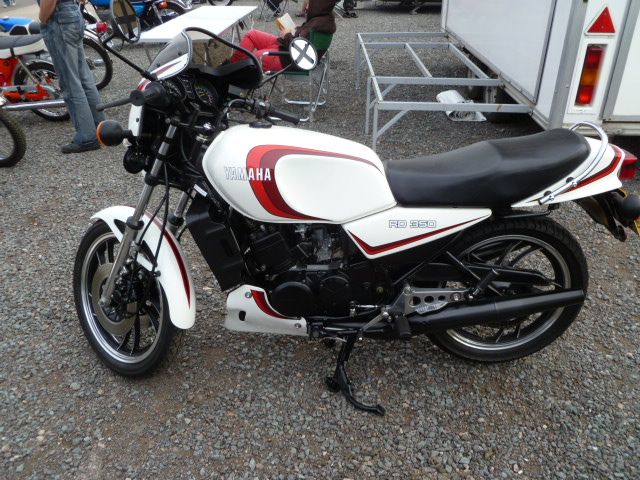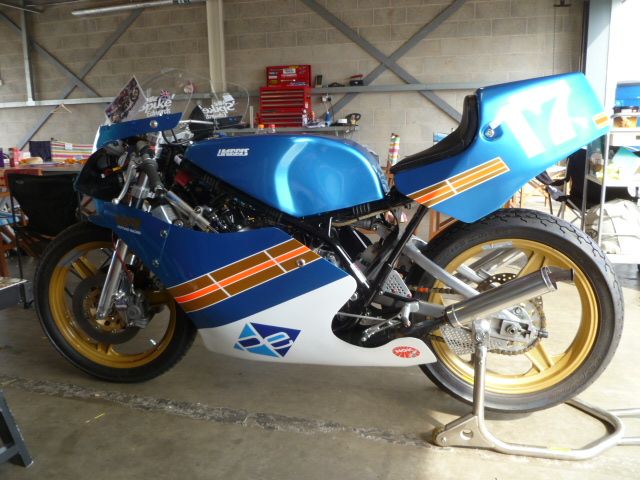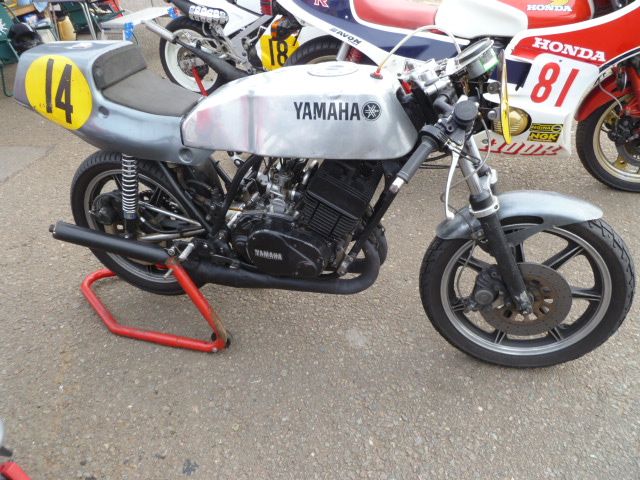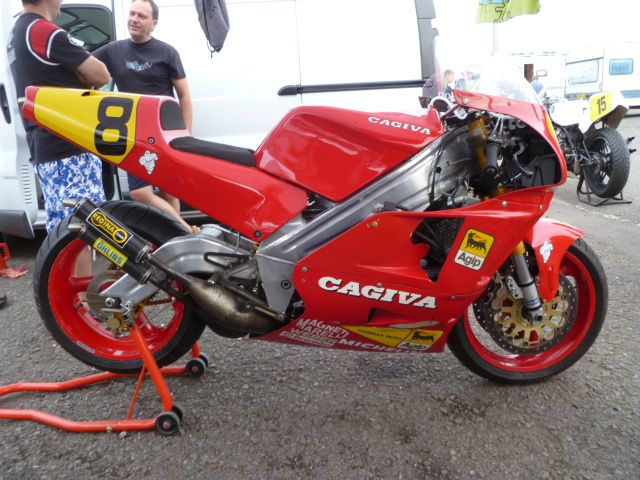 It Was TZ750 Heaven there were so many it was just getting silly you couldn't move for them.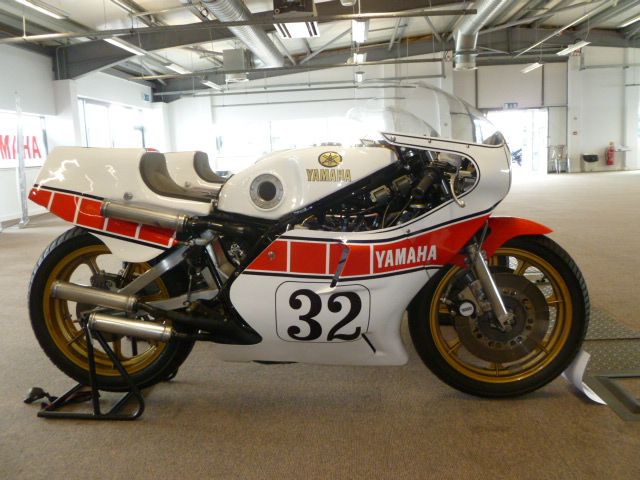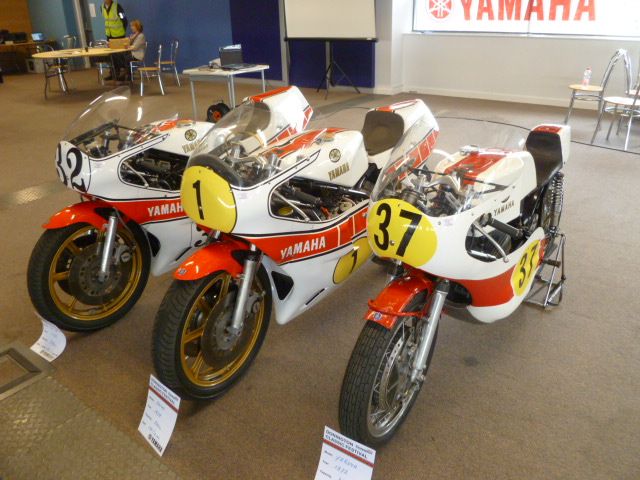 This bloke sprayed his bike green the day before as he said it was cheaper to do that with rattle cans then change his helmet as he wanted them to match LOL.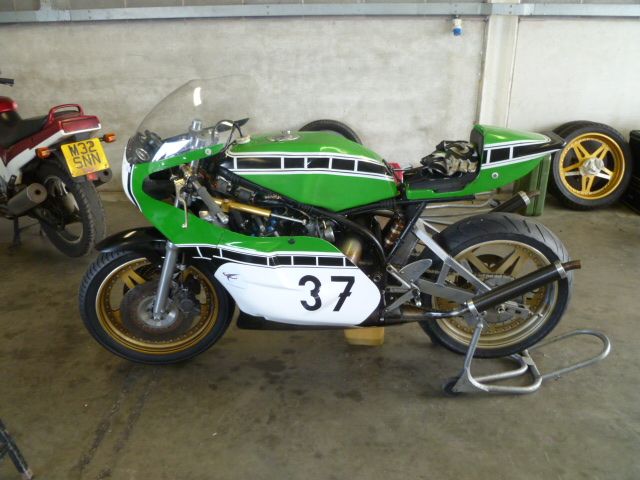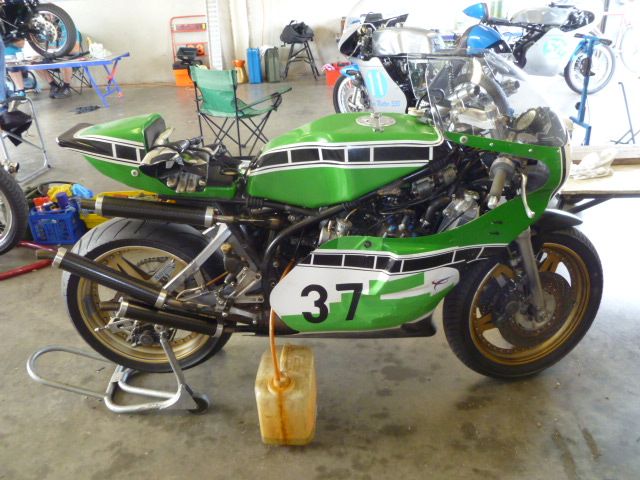 These TZR race bikes owned by 1 bike shop were up for sale and like brand new I think £12 and £15 were the price on the 2 red ones.