Post by billbott on May 12, 2012 20:54:31 GMT 1
Just had a bit of a run down to Monaco, set off last Friday night at 5.30pm. My mate Ken's FPO (fun prevention officer - wife) would only sanction 6 days so we had to get a shift on...
Friday night 4/5/12 outside our house in Bolton. Got to holiday inn, Folkestone at 10.15pm, raining.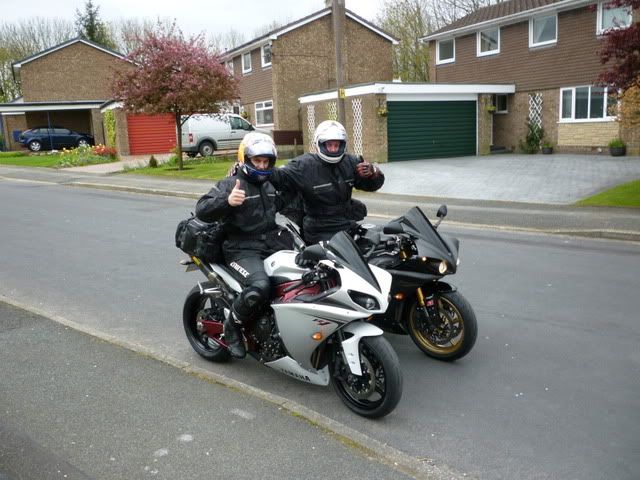 Saturday morning, got the Eurotunnel train to Calais, arriving in France at 11.30am local time, bound for Grenoble by saturday night (520 odd miles). Did it on the autoroutes took us about 8 hours with a stop for fuel every 120 miles. Good bit of rain - lashing it down in Grenoble.
Sunday morning, set off for Nice using a route from twistyride.com website (very good - try it)
Col de Lautaret:
The higher we got, the more snow we saw (this pic was actually taken while it was sleeting!)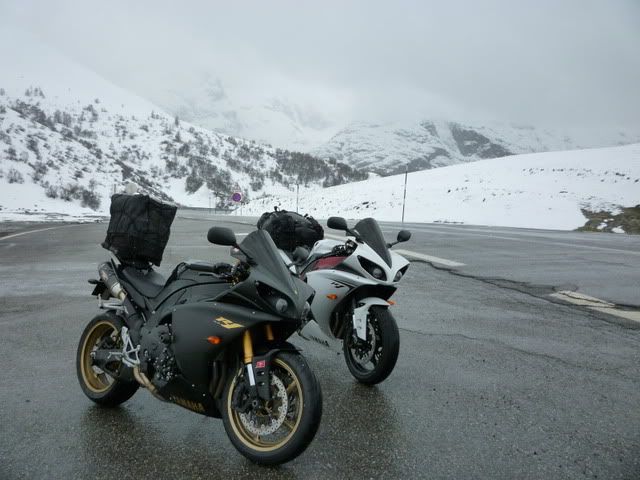 Weather was brighter when we dropped down the other side: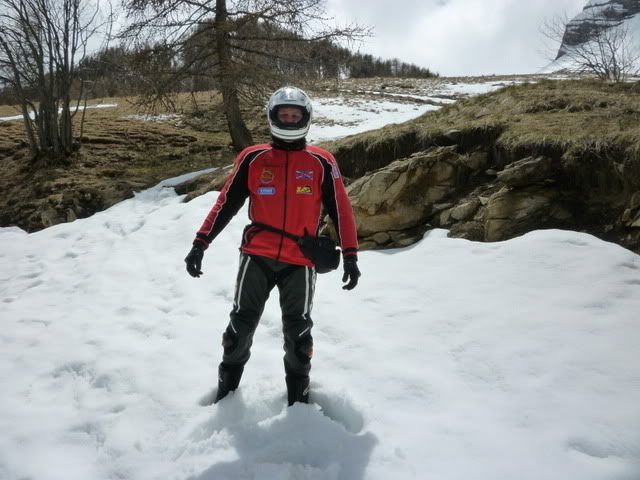 And the lower we got, the dryer it became: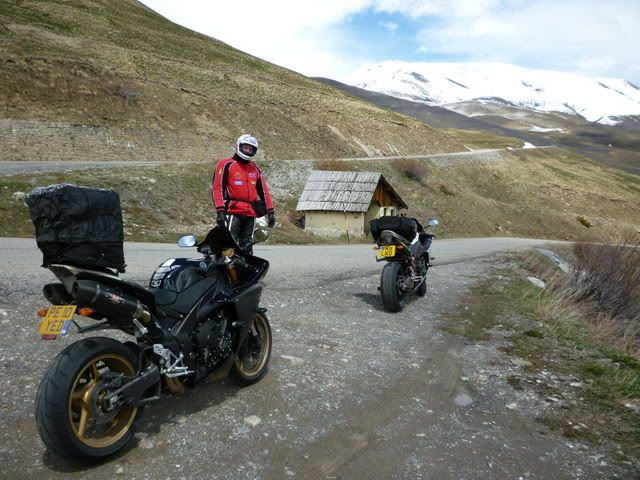 We stopped in a little village for lunch - cracking the flags! Sweating in my leathers!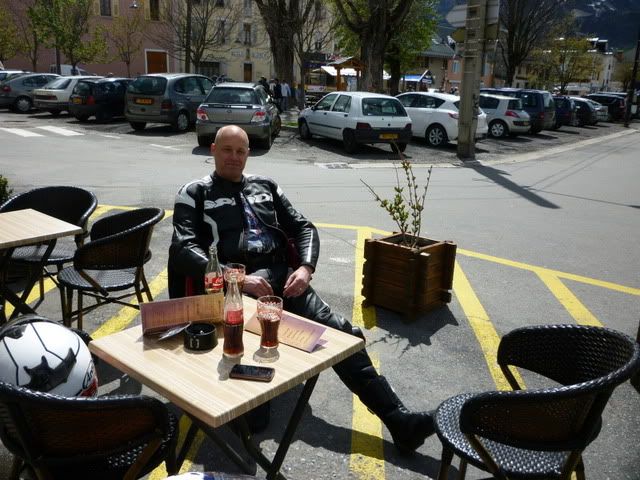 Then upwards again into more snow: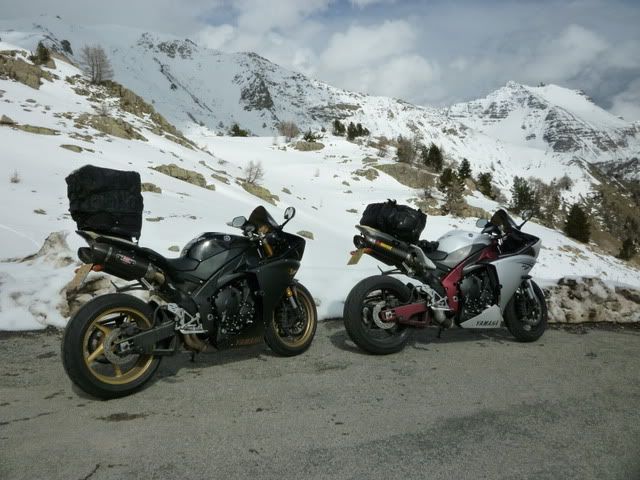 Arrived in Nice Sunday Night. Great (Ibis) hotel, went out for a meal and a beer sat in shirt sleeves.
Monday morning - on the road to Monaco. Beatiful weather and views: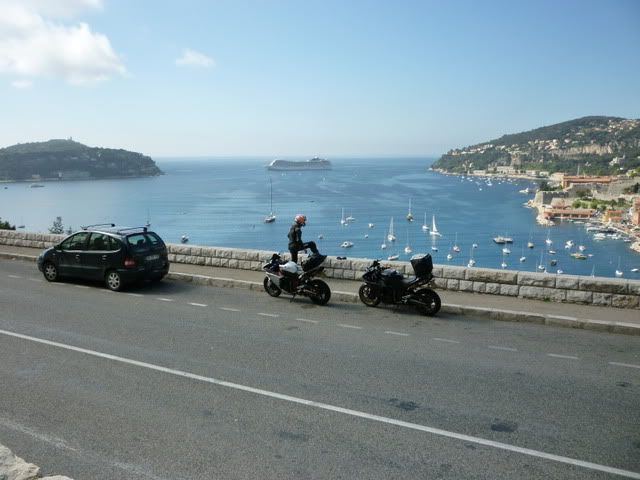 And into Monaco where they were setting up for the Grand Prix: Ferraris on every corner. We managed to follow the route except for on bit between the start finish straight and the hairpins.
Give me some shade!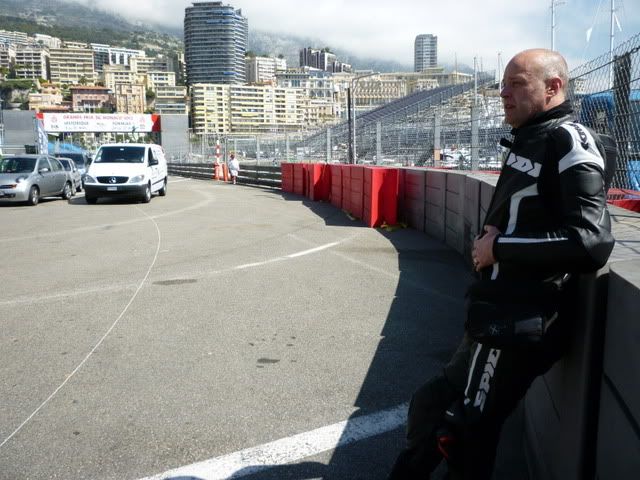 Great place to wander round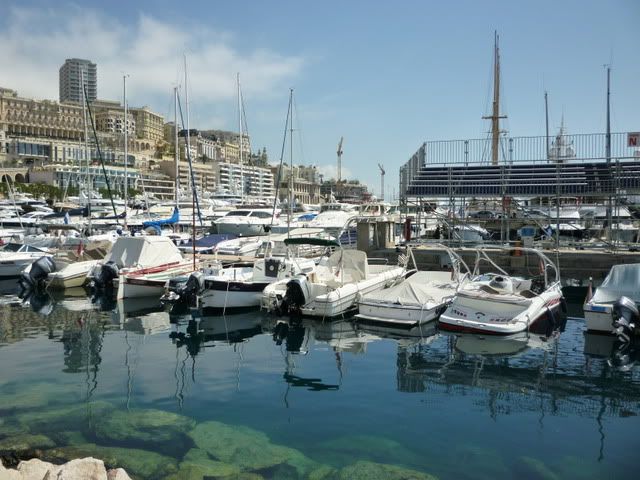 Then onward along the coast, deliberated stopping here in Menton: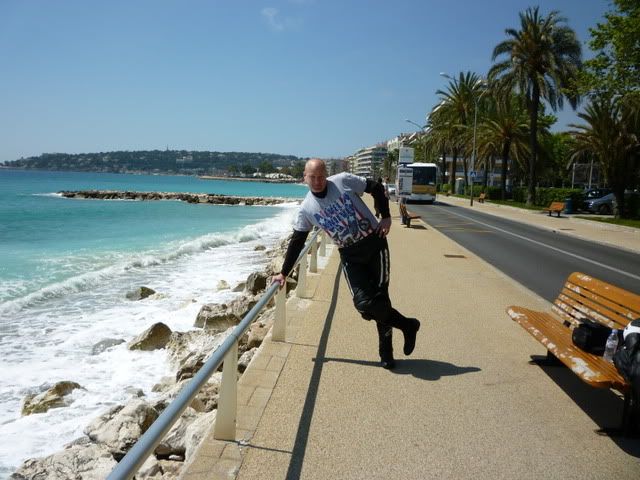 But carried on a little further and stayed in SanRemo, hotel in background, Kens prized Arai TT in foreground.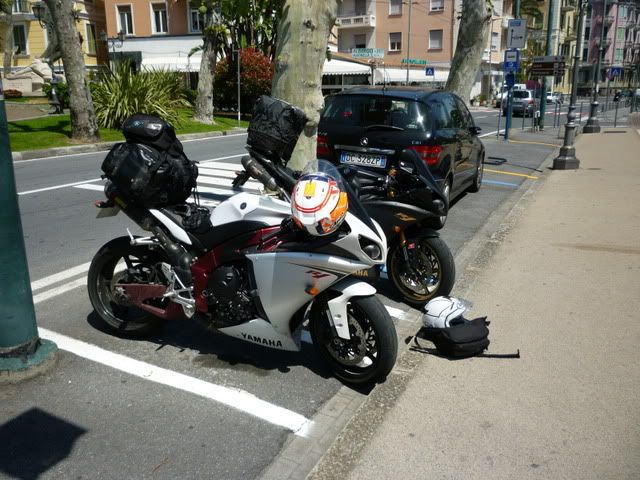 Same spot viewed toward the sea.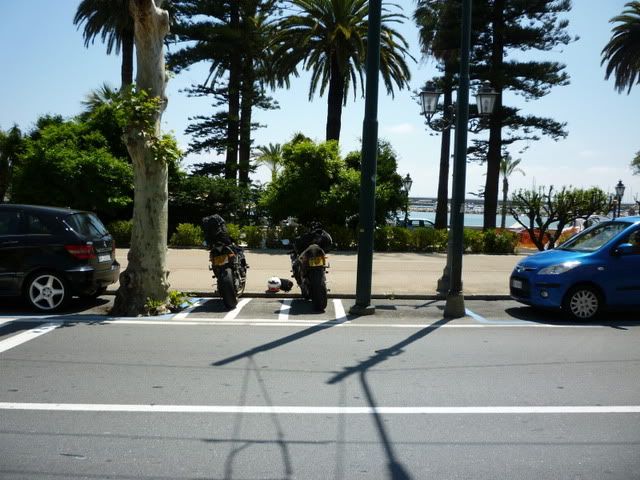 Had the afternoon off the bikes and sat in the sun and had a good swill, shorts on and all!
Tuesday, heading back North through Italy. Great Motorways like a grand prix circuit but expensive tolls.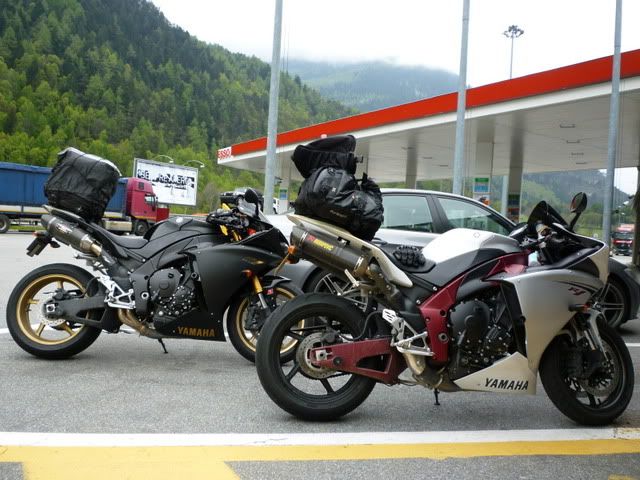 Stayed in Lyon Tuesday night and found a curry house so good result!
Wednesday - plod up to Calais in the rain a good bit of the way.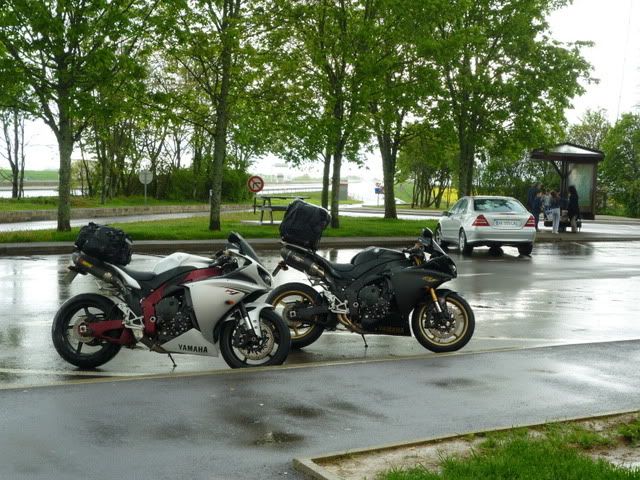 Needs a good wash - picture makes it look pretty clean: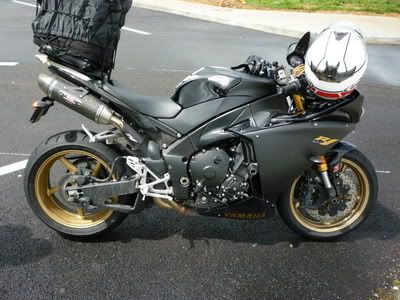 Stayed in Ibis Calais euro centre next to the french version of the trafford centre - worth a look with the fpo to keep her sweet.
Thursday morning, waiting for eurotunnel.
At least it was dry...
On the train back home. Only another 290 miles to go once we get off the train.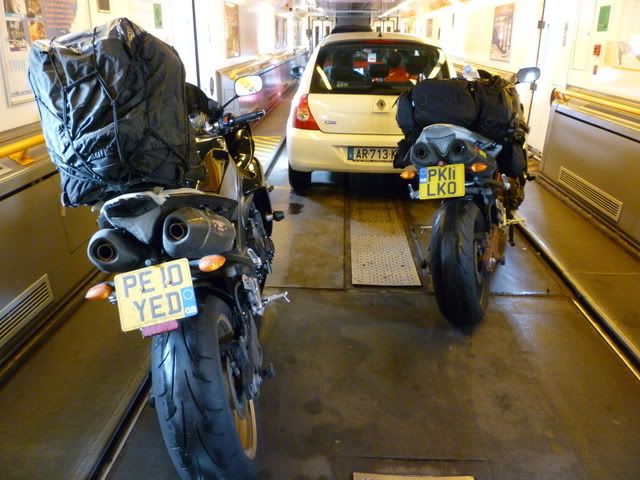 Arrived back in Bolton Thursday afternoon at 4.30pm. Guess what? Raining.
Kens FPO was happy as she was convinced we would be there til Saturday.
Good trip - planning Portugal next for two weeks meeting up with the FPO's for a few days inbetween.
Total mileage was 2275 miles averaging just under 40 mpg throughout the trip. Had we kept the speed down we could have got better mileage but not enough time.
Both R1's performed faultlessly. Not used a drop of oil except in the scottoilers. Started first time every time and were comfy as a tourer. Neither of us had sore backsides (except after the curry) or any aches or pains. Foreign roads put ours to shame.
Roll on next year, or at least the Manx GP in August.