Post by billbott on Aug 10, 2014 14:10:44 GMT 1
Euro Trip 2014
Me and my pal did our usual bike trip again this year. I went on my R1, him on his new MT-09. Both bikes were faultless, and the weather was a little kinder than usual.
Set off Friday afternoon, heading for Folkestone, stay overnight then the channel tunnel on Saturday Morning.
The hotel we stayed in was the worst ever. Check out the shower!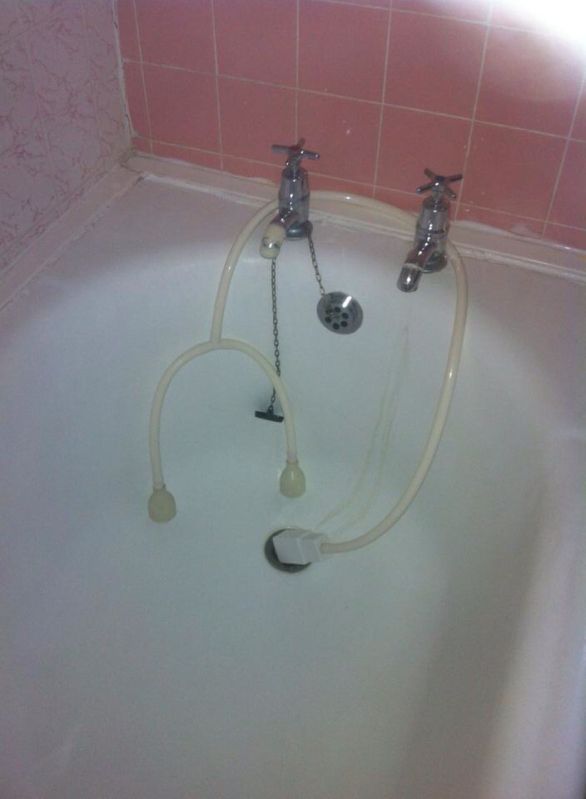 We were promised secure bike parking which turned out to be the back street. My mates review on tripadvisor says it all really (genuine review):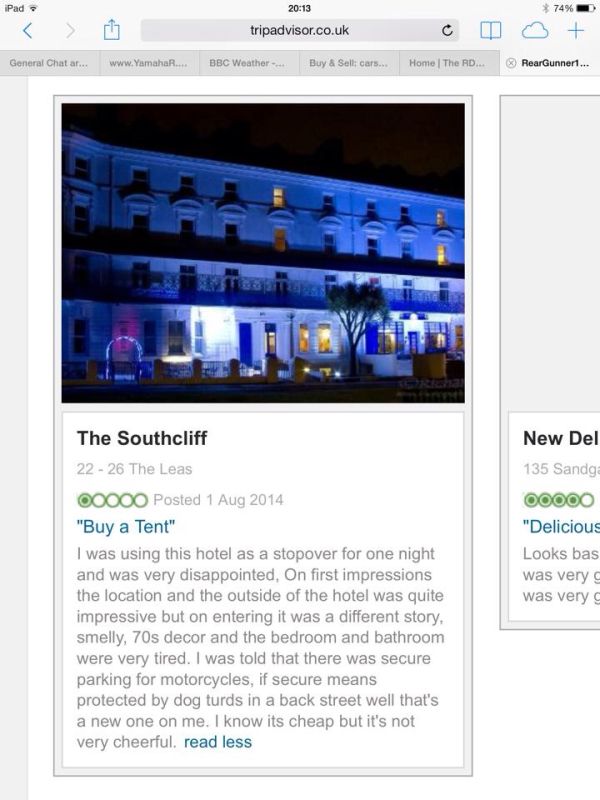 Saturday was a long day – 530 miles to Annecy, but by early evening we were in the hotel, showered and out. It's a beautiful place at night.
Sunday morning (my 47th birthday) we rode along the south side of lake Annecy, then over the alps.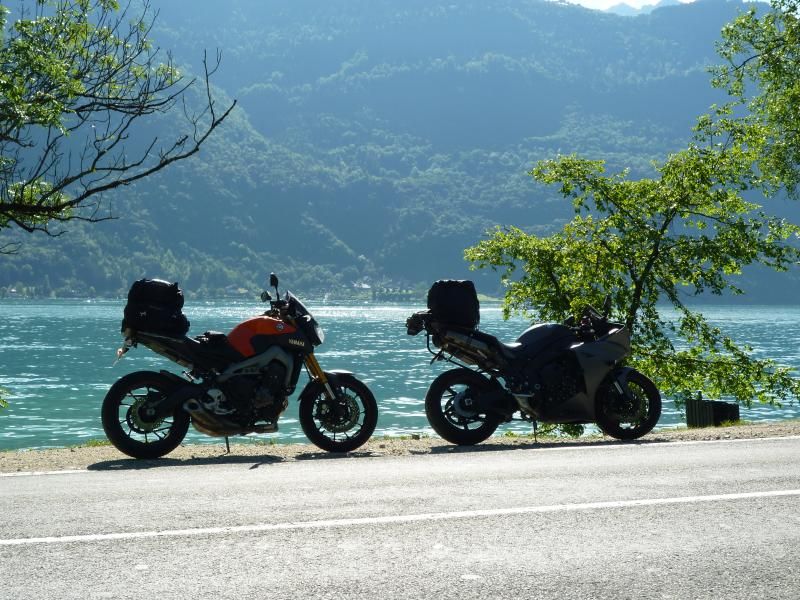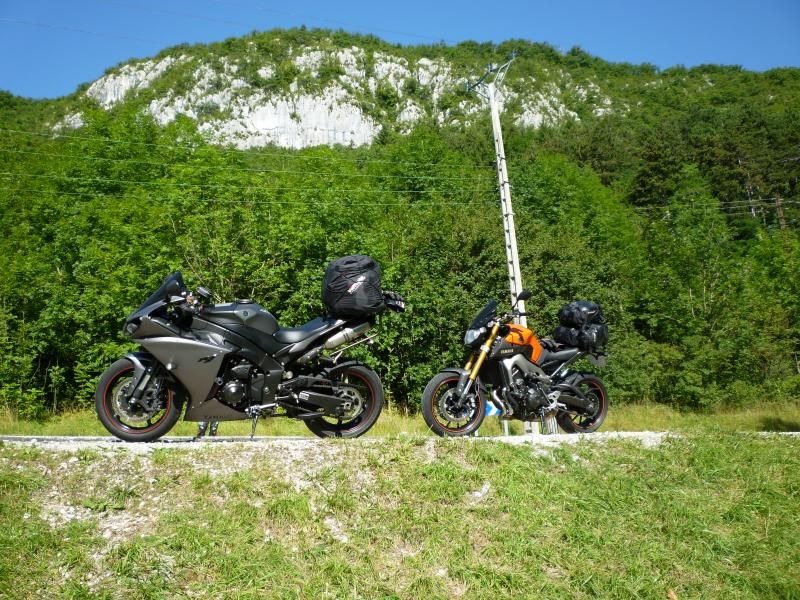 Petit St Bernard pass: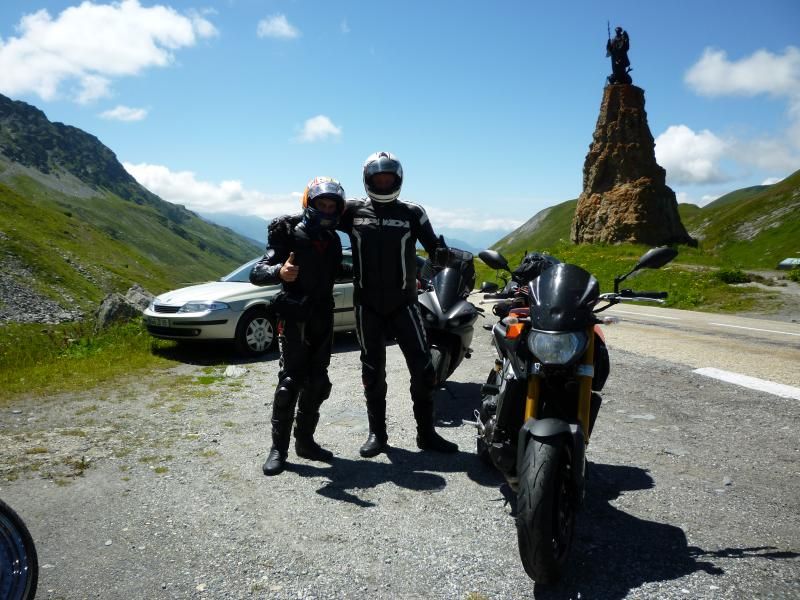 Grand St Bernard Pass.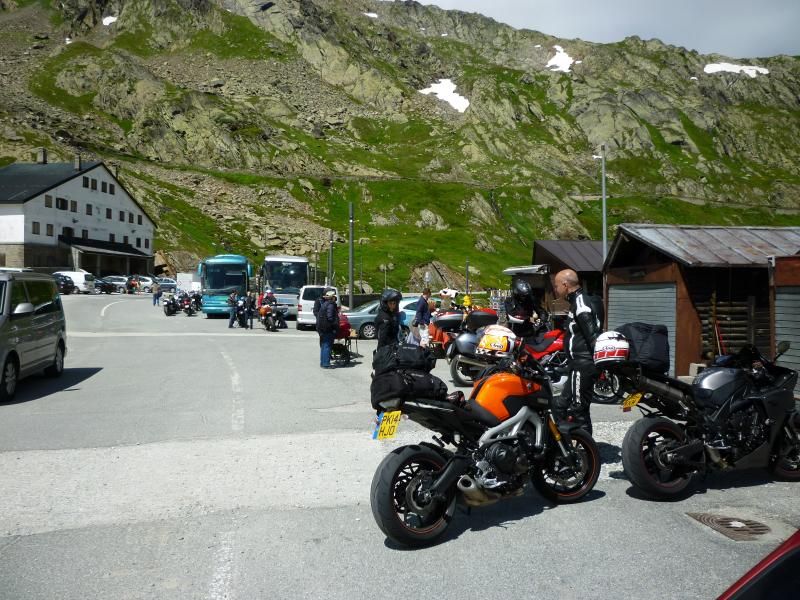 Furka Pass: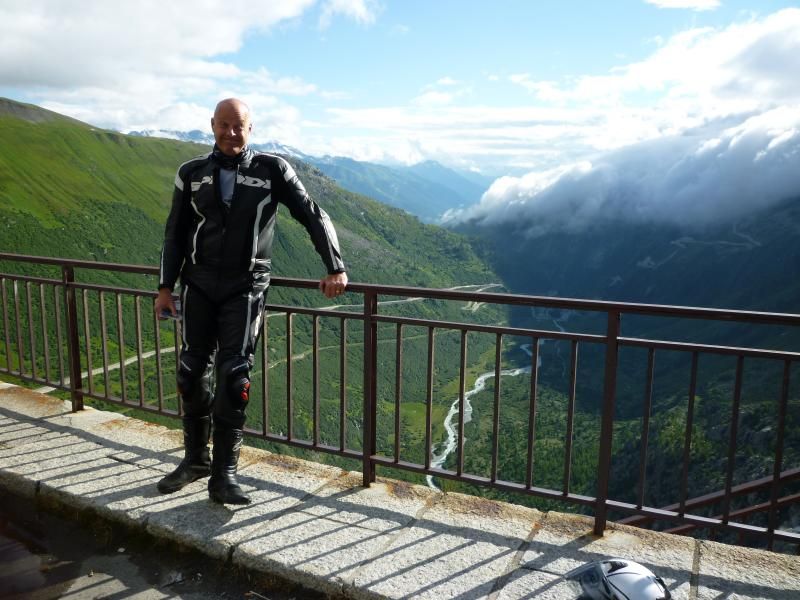 Fluela pass: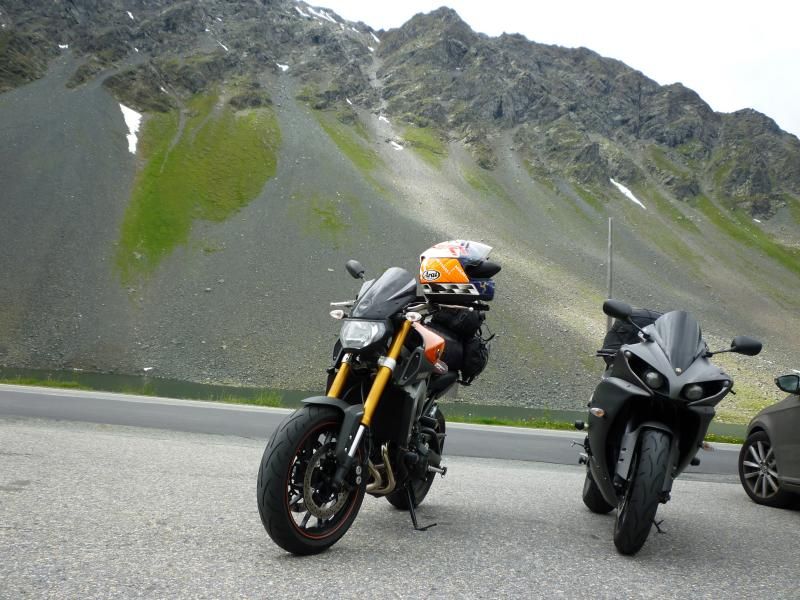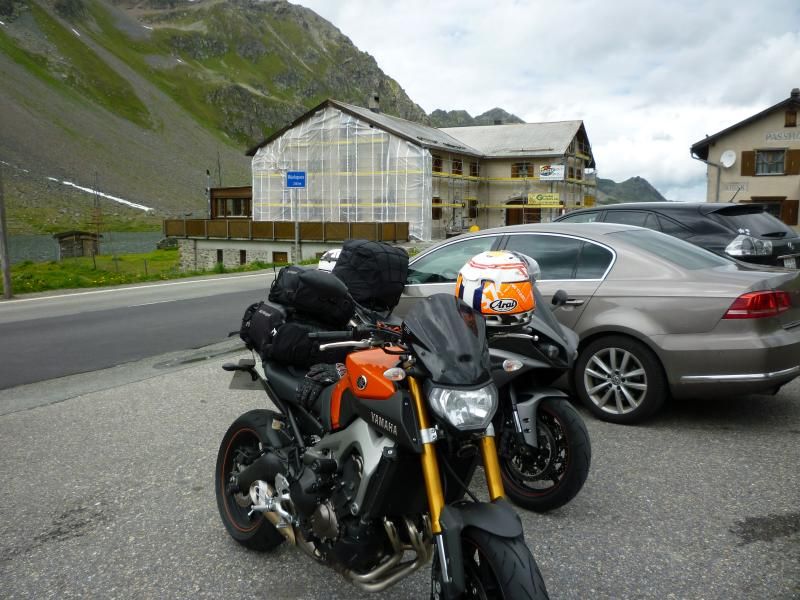 What a great way to spend your birthday! I think everyone should do this at least once in their lives. Landed in Andermatt (where James Bond dropped Tilly Soames off in Goldfinger):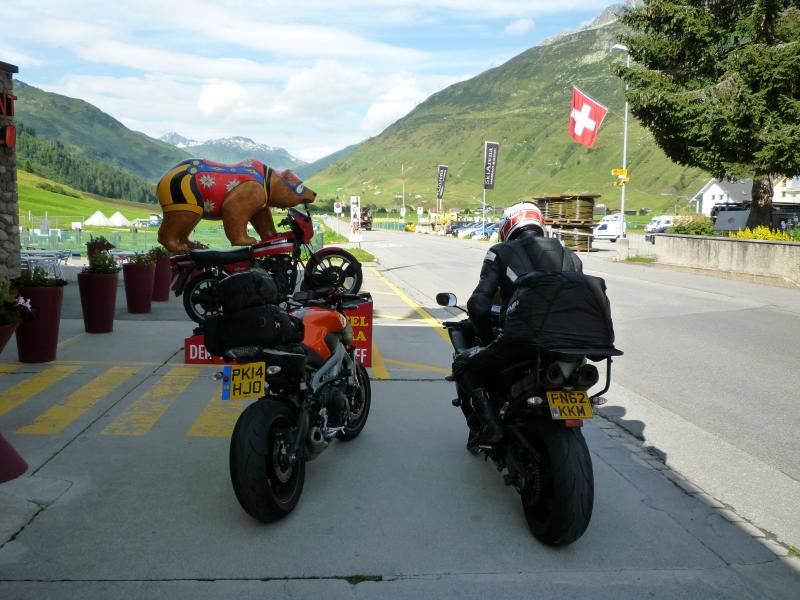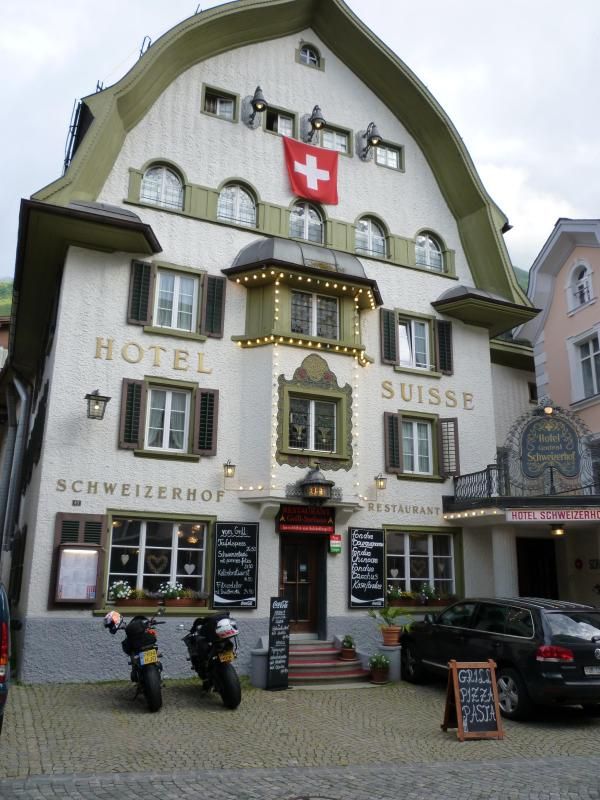 Monday we headed over to Austria, via the Stelvio pass. I know everyone raves about this one, but there are far better 'riders' passes. The first attempt we hit a road closure, but found an alternative.
Stelvio: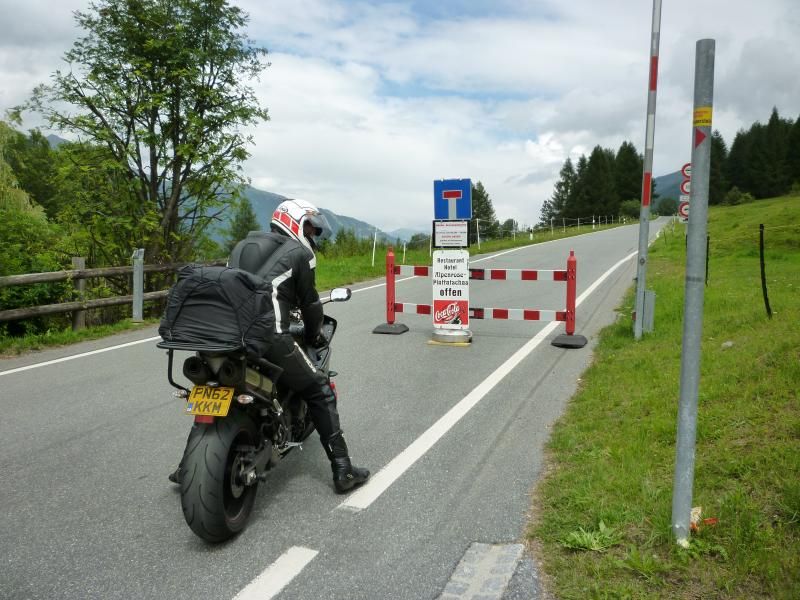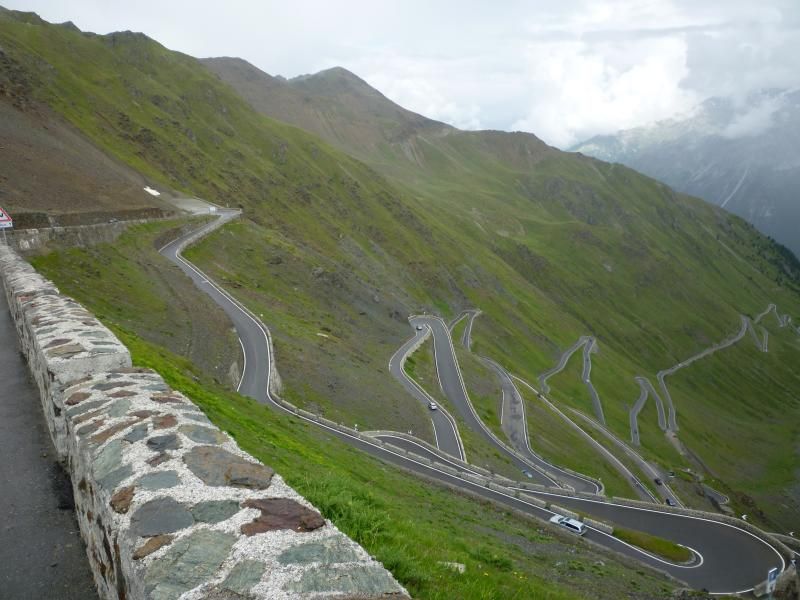 I would recommend the hotel in Landeck: custom made bike shelters!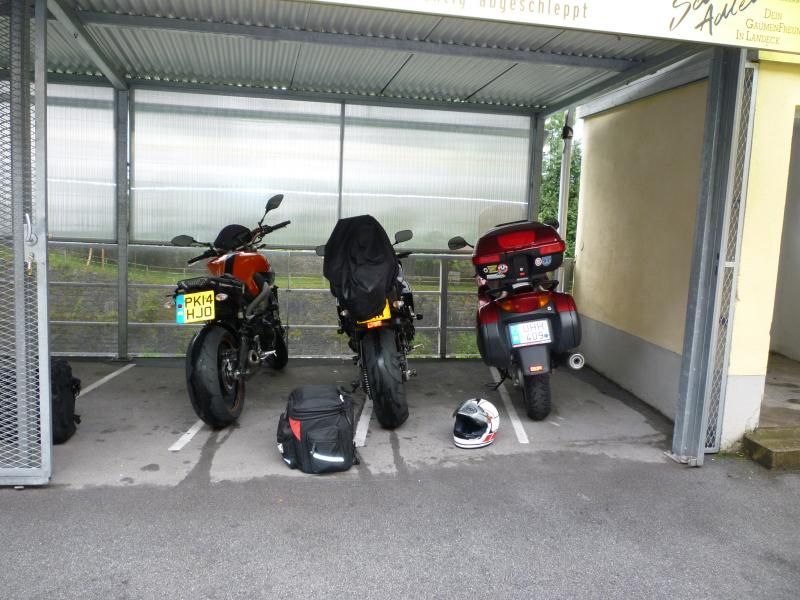 Tuesday we decided to retrace some of the passes we had already seen, as they were so bloody good! Stopped to check out the view over Andermatt toward the Furka.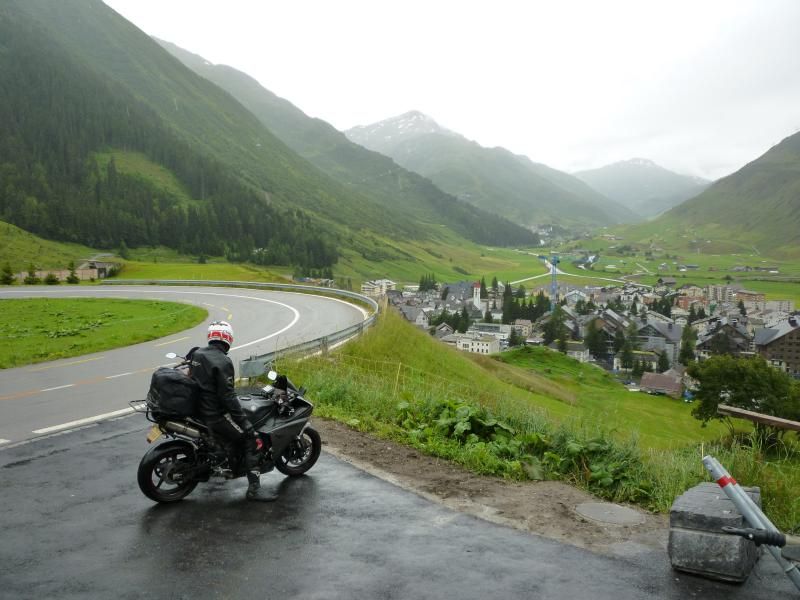 At the end of the Furka, turn right and you're straight on the Grimsel Pass. Some of the most dramatic views we saw, but the camera does not do them justice.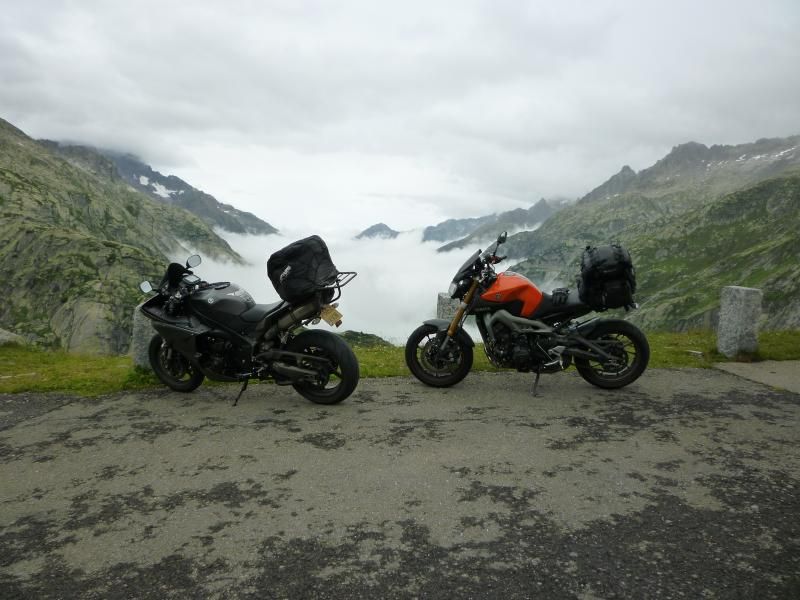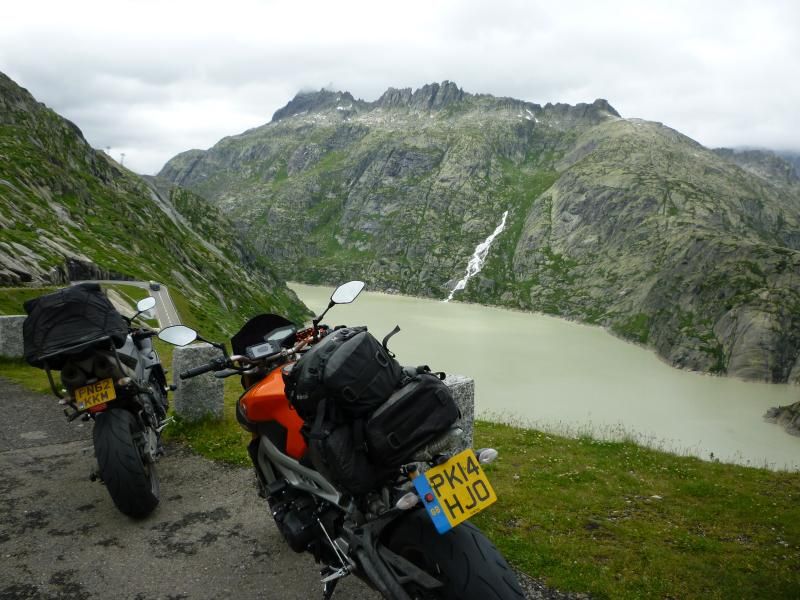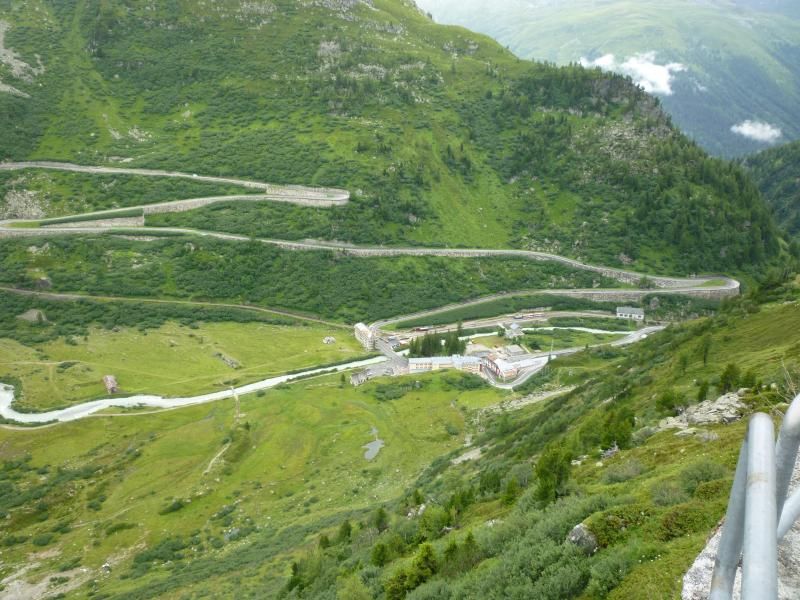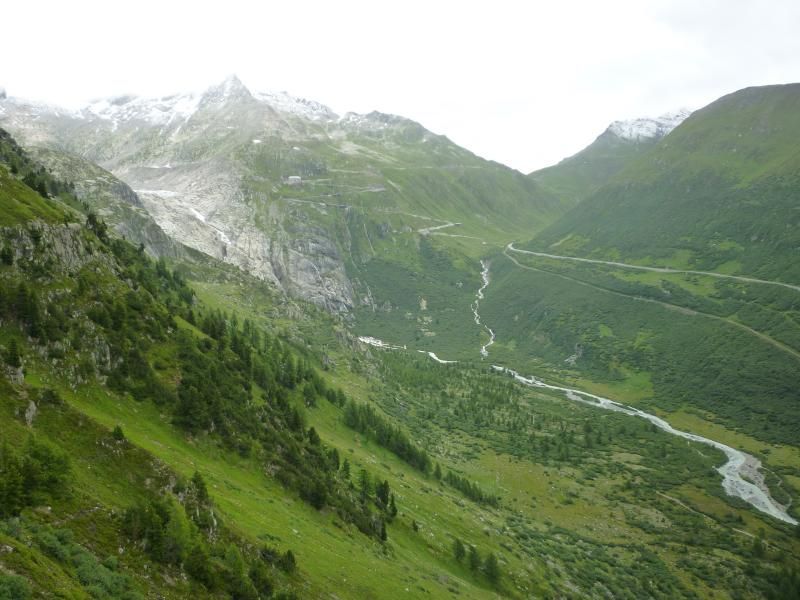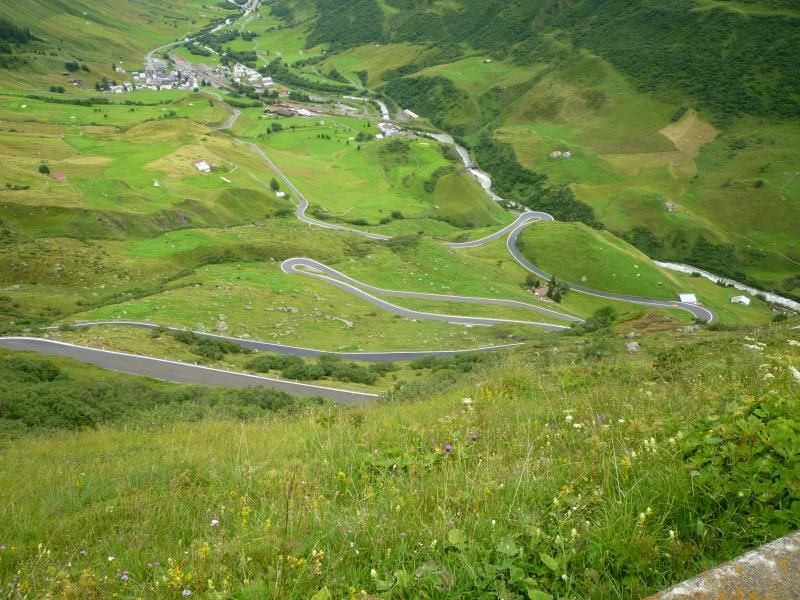 Stayed in Interlaken, Switzerland for Tuesday night. Great, lively place, and absolutely full of Japanese tourists!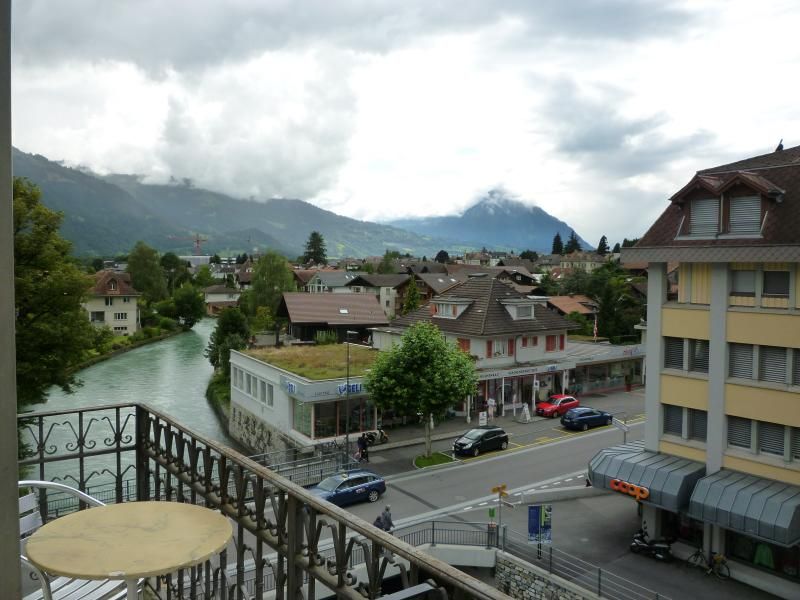 Woke up to a wet Wednesday, so donned the waterproofs and got going. We considered diverting off plan to Dijon, but as soon as we passed into France, the weather changed dramatically and we continued in the leathers to Auxerre. Great decision, another lovely place and thirty degree heat. Stayed in a hotel overlooking the river and went out at night, sat out until midnight in shorts and T shirts.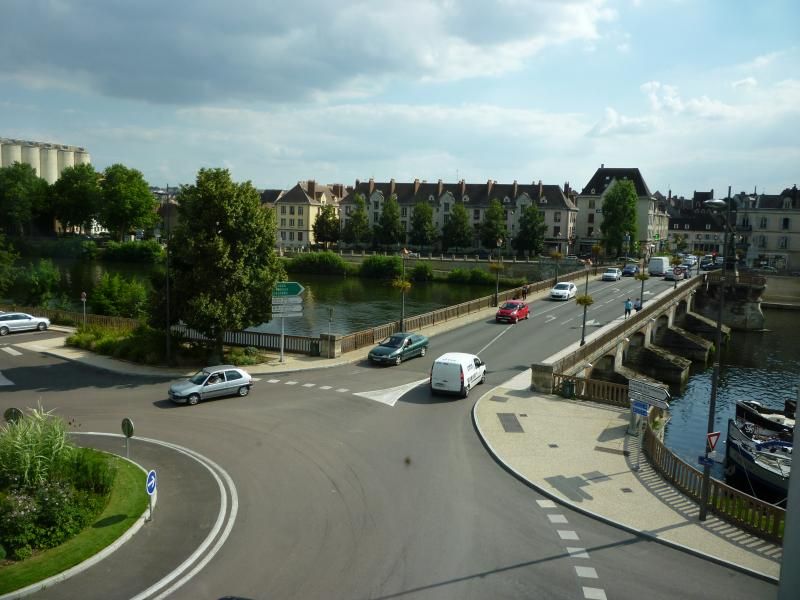 Thursday morning, its now too hot! We had booked a room in Lille, so we cruised north on the back roads. Just outside Reims, theres the remains of the old race circuit. Some of the track is now a main road, other parts closed off, but the Grandstand and pits are well kept. Quite eerie walking round them, but really was something to see.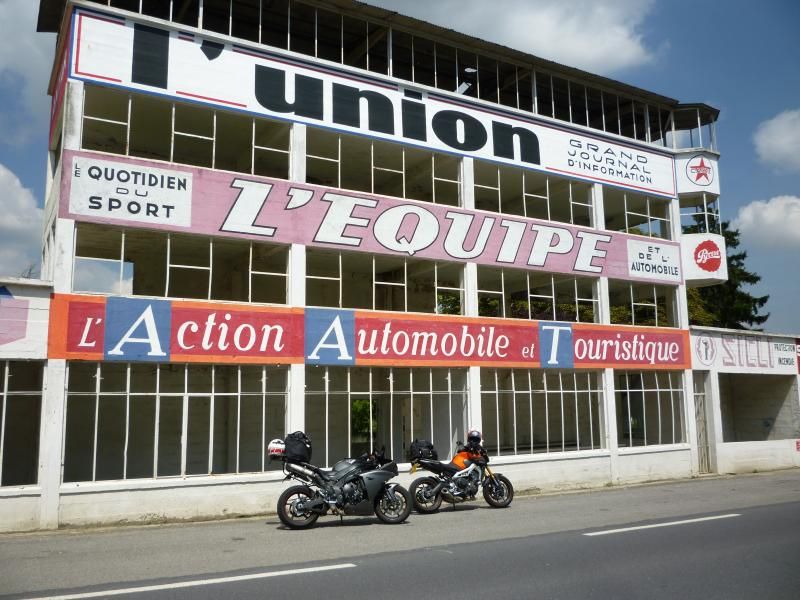 Had an Indian in Lille (as we did in Auxerre) but as we had been disappointed the previous night, we asked for a vindaloo and a jal frezi. I've had spicier gravy – the French mustn't like it spicy?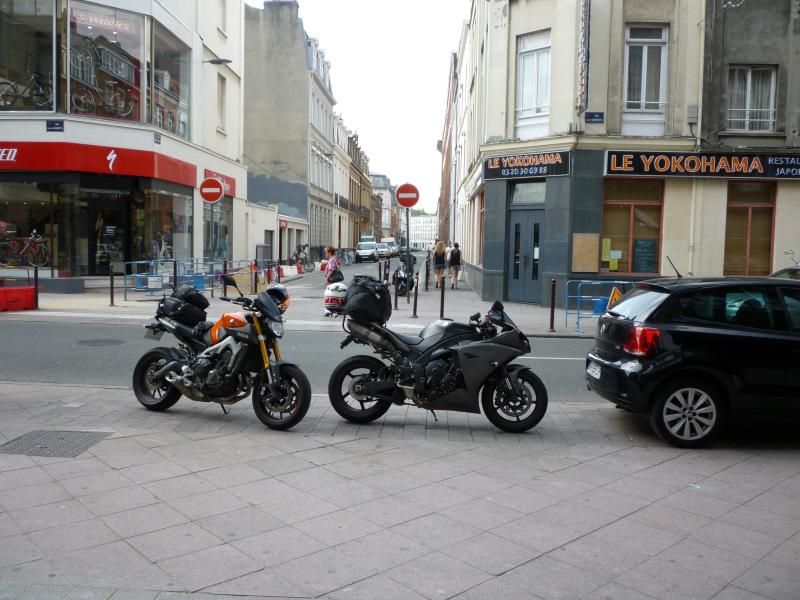 Friday morning, another fine, bright day, and we are heading for the Channel tunnel.
Straight on and off the other side at 12pm our time. Sat nav says we'll be home at 4.30……
M25 is a car park, M1 is too, and the M6 is…..the M6!
Despite some 'adventurous' filtering, we got in a 7pm, after it raining the last 90 miles.
Needs a wash: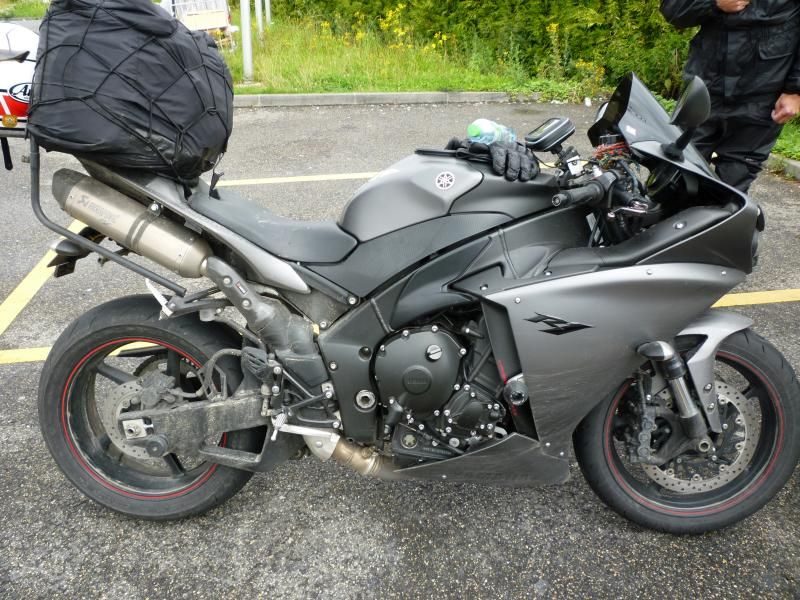 We guessed at 2500 miles – not far off!!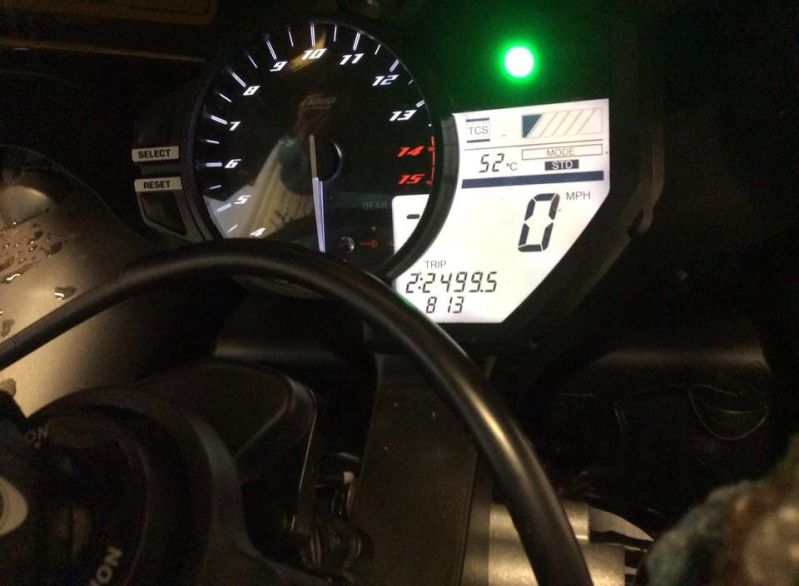 I think this is the best trip we've ever done and are now thinking about next year: the transfagaren highway!