Post by Norbo on Apr 22, 2013 10:12:46 GMT 1
Darley More April 2013 track time with the VJMC
We were doing about 60mph gowing round there when my 10 year old thourght is would look cool to wave at the bloke taking pics .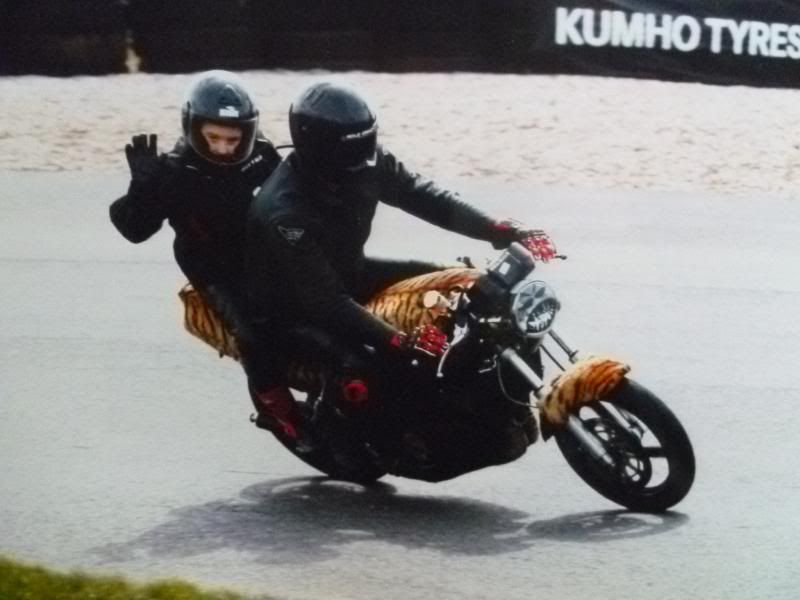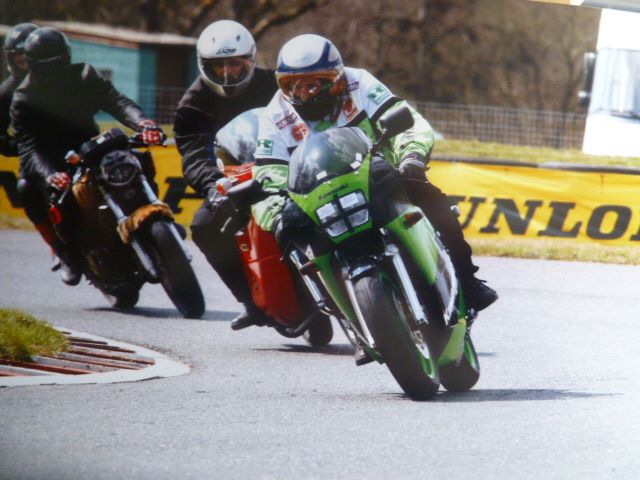 I do have some on bike cam vids from time on the track and some of the Saturday ride out with marsbar and LC Lazy. I'm going to see if i can splice them together so you don't get a load of threw town riding following each other witch of course there is a far bit of. Just to make it a better watch. There is some quite good stuff mixed in with the normal following each other riding so ill post them if i can do it if not I'll just up load what i have .
It was a grate weekend the sun was red hot on the Saturday and a little cooler with a little wind on the Sunday but that's not a bad thing when on a race track on a 2 stroke.
The Ginge and I got there about 8.45am and waited for LC Lazy to turn up with the tickets who arrived about 9.10. we set up in a good spot and got the bikes out then waited for Marsbar to arrive. who turned up about 45 mins later.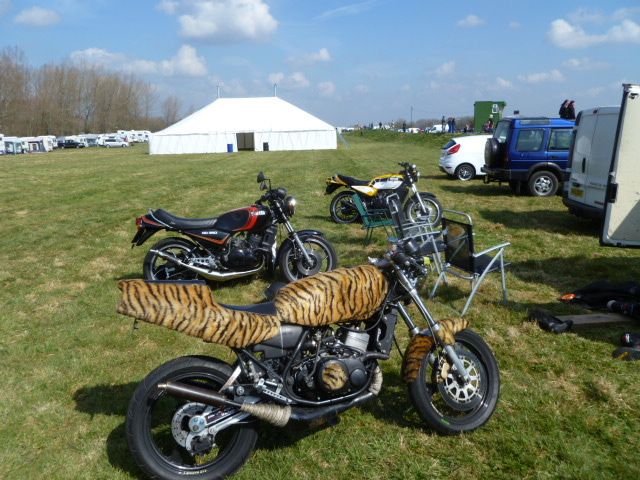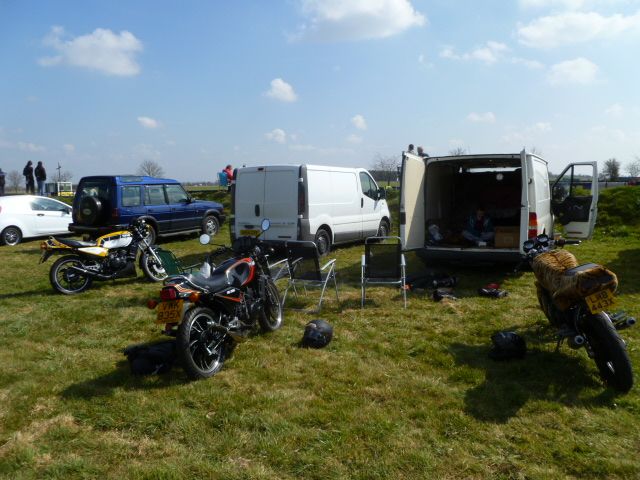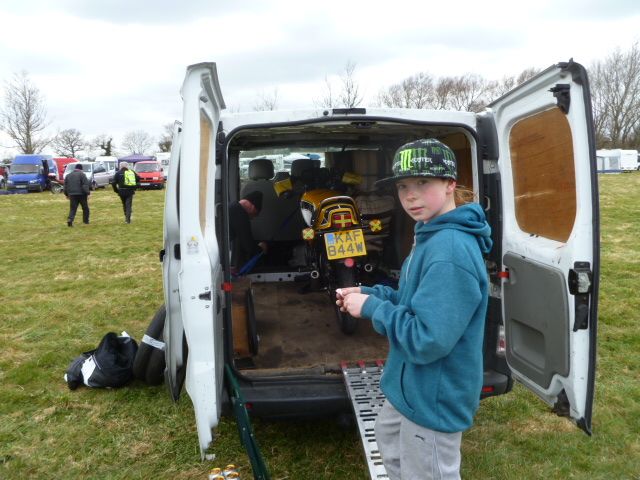 I set the chairs up on the bank just behind the vans to get the best spot to view the racing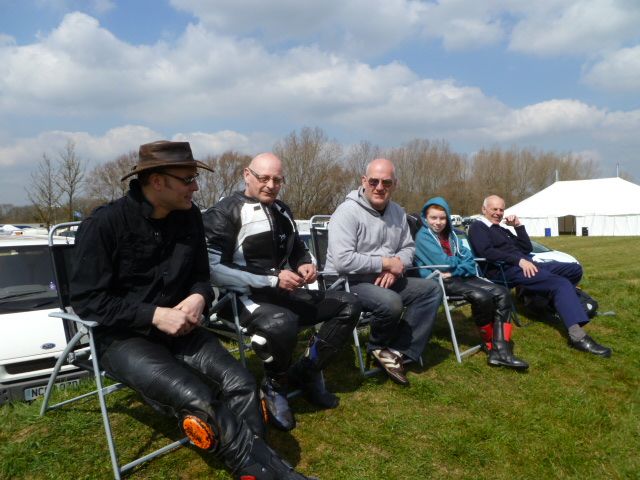 LC Lazy took the Ginge to the shops to get some bear and donuts.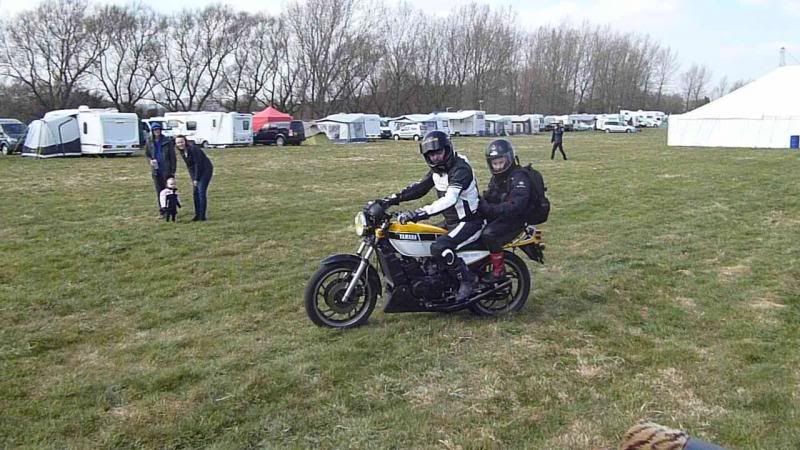 The 2 smaller pics are short Vids of Lazy with the Ginge on the back gowing to the shops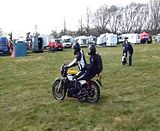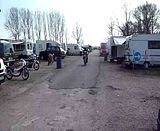 Caid with a bottle of Ginger jo LOL we thought it was funny .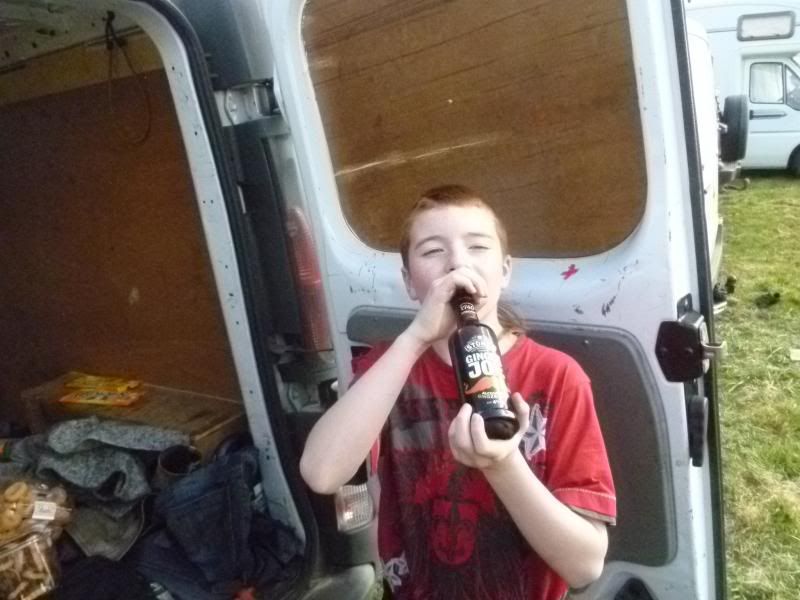 We parked the bikes up after the day and our time o n the track. There was only 4 of us out on the track on the Sunday however more came on the Sunday and i think there was about 10 witch made it a lot better and you copuld hold back and then get a rip on to catch up to the front bikes. we had a good chat with the lads from the VJMC and a grate bunch they are.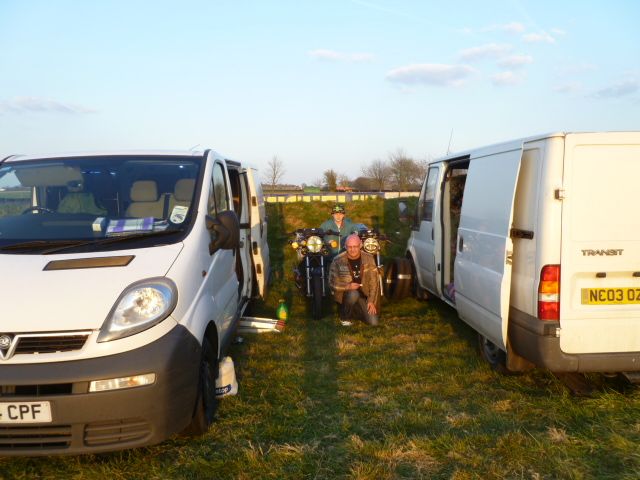 We kiped in our vans on sataday night not to bad for me as i had a ginger water bottle to keep me worm LOL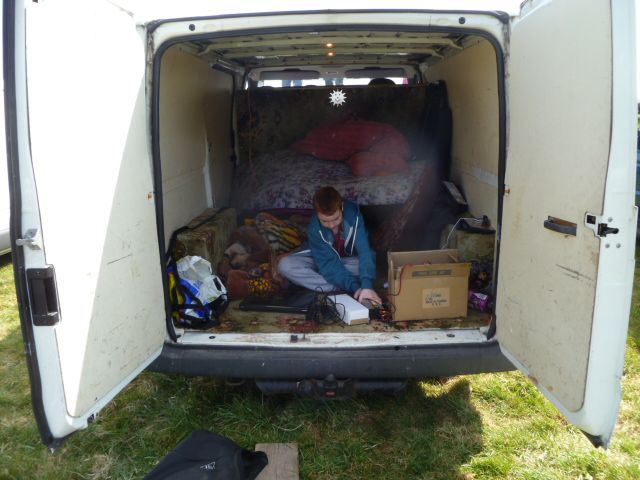 We took a walk around the track as you do on the Saturday evening befor getting back to van to watch a film on my lap top.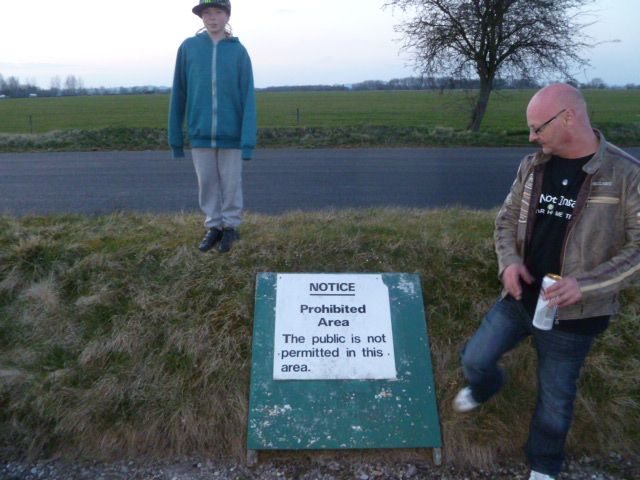 There were some nice bikes as always and we all had a chat to some of the riders. 1 chap had a 70BHP ypvs. The black and red bike below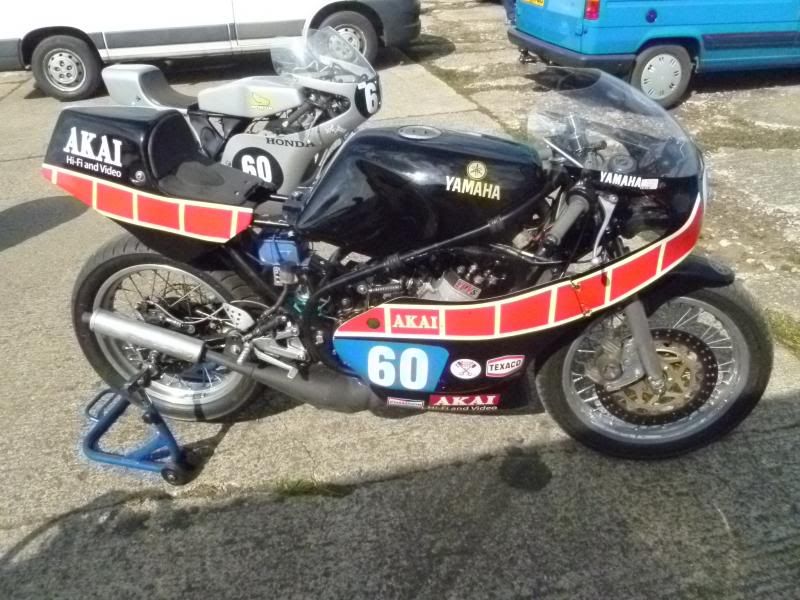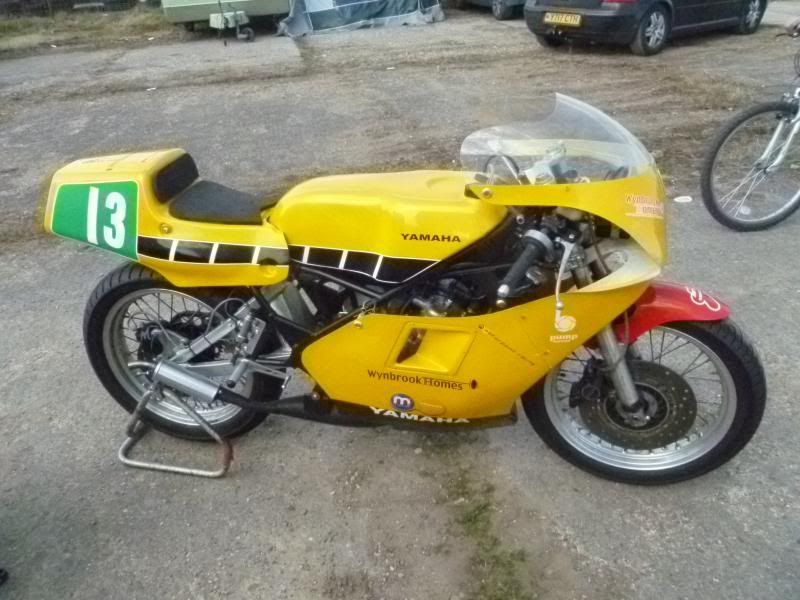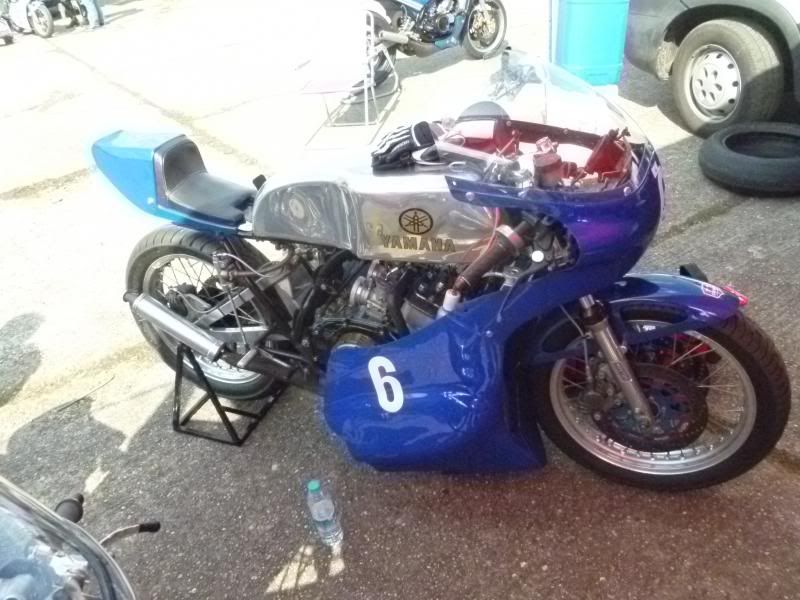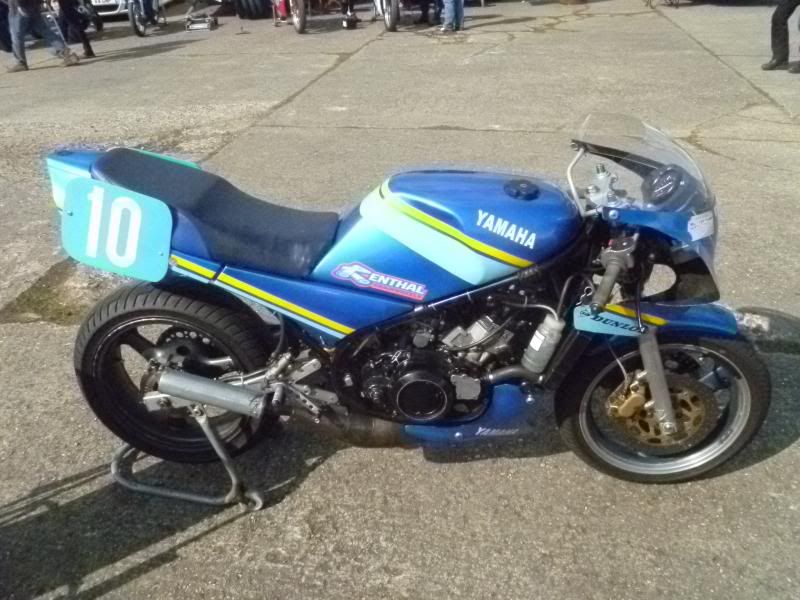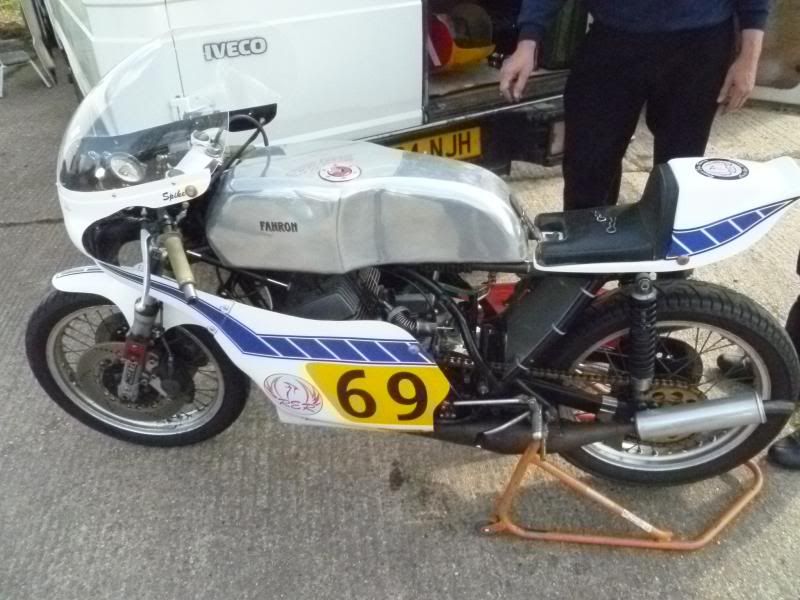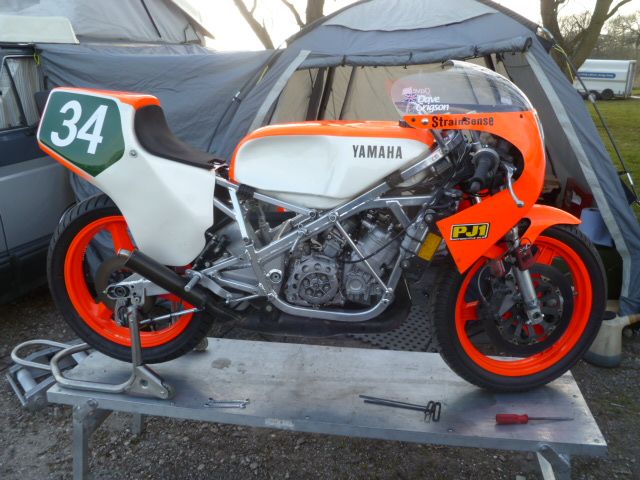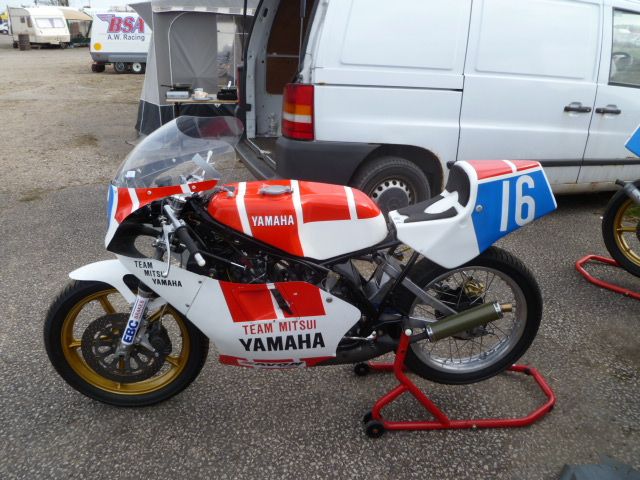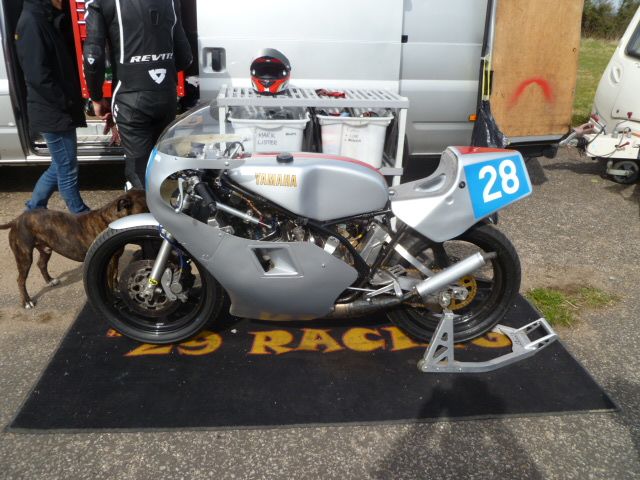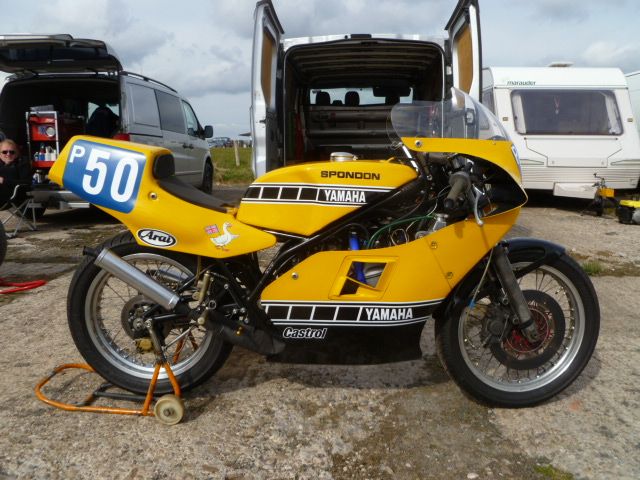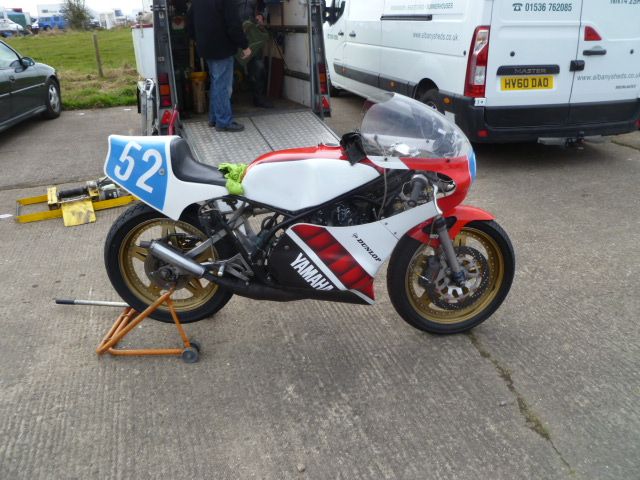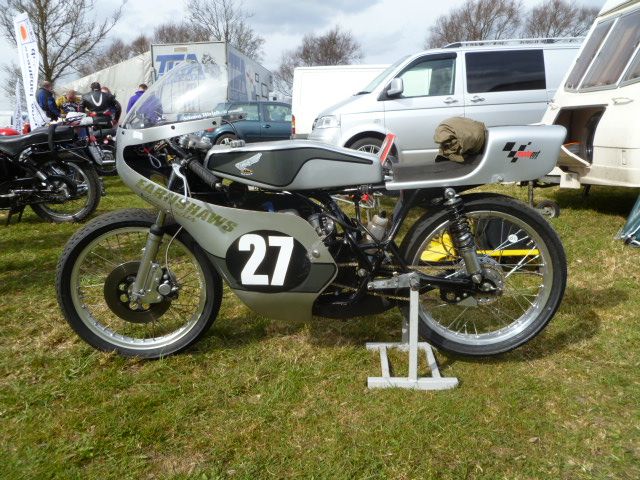 Hear is a short vid of some race bikes of the line