Post by Norbo on Aug 20, 2012 9:12:26 GMT 1
I set of at 5.30 am Saturday morning to meet up with Mick and Shawn at Wakefield were mick took over the driving " Man do I hate driving" we got to the Nerdoc rally about 9.130am . It was wet but not raining.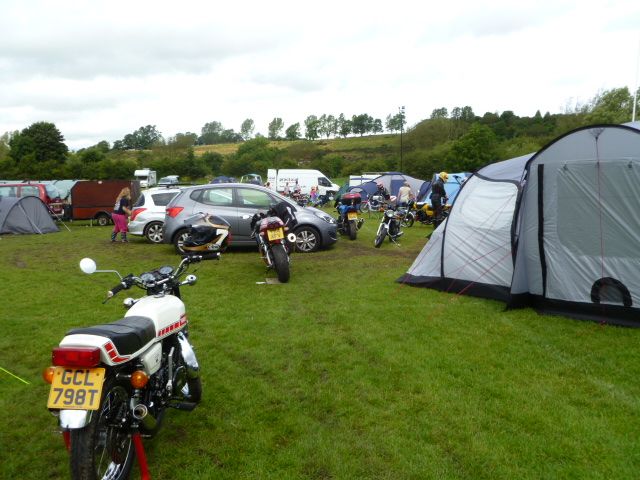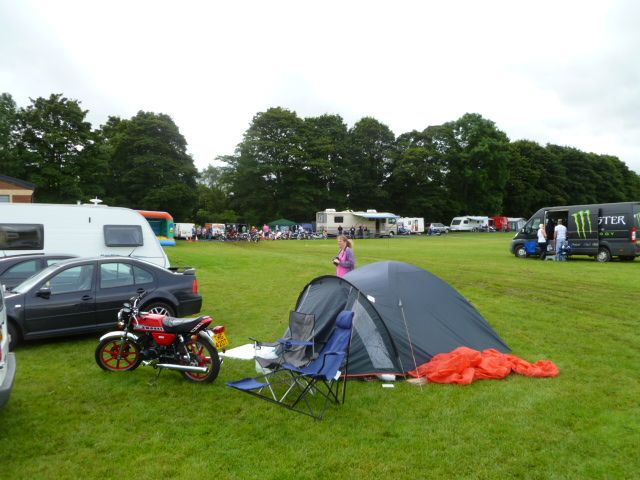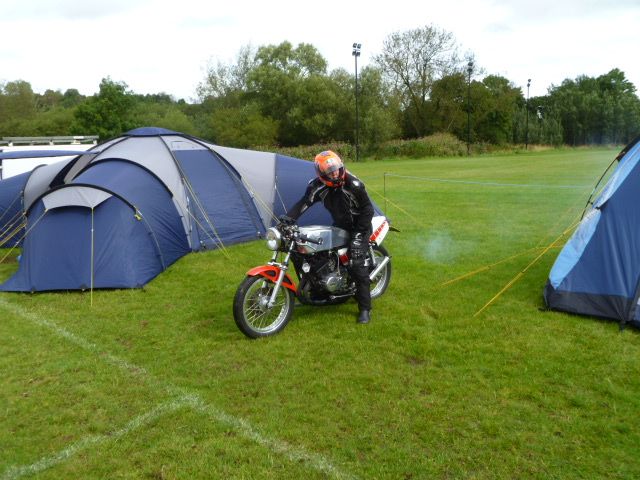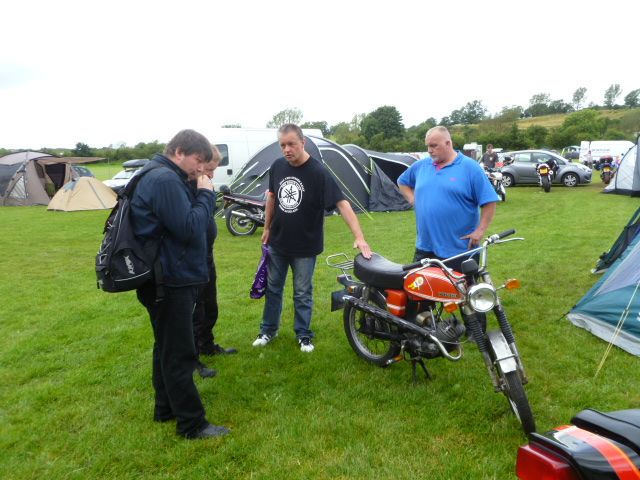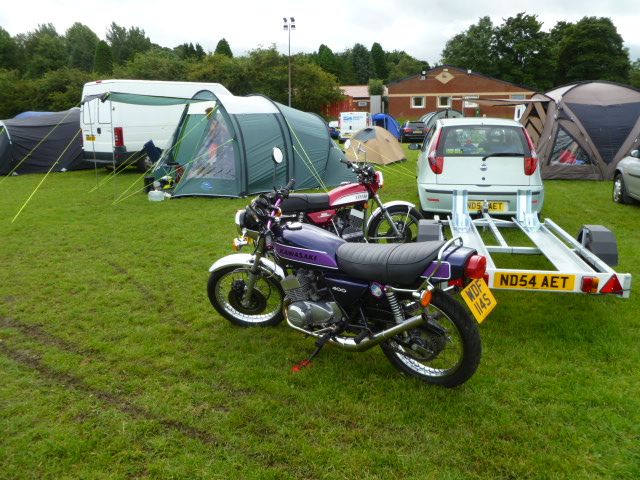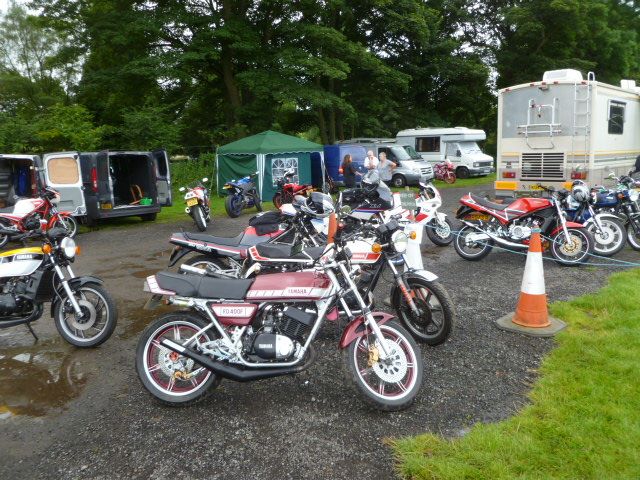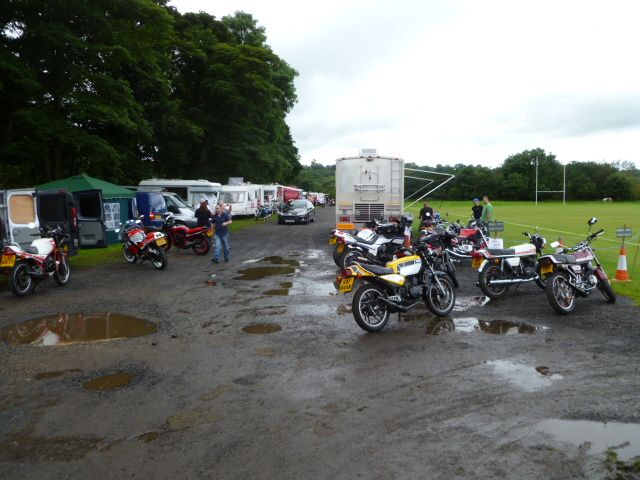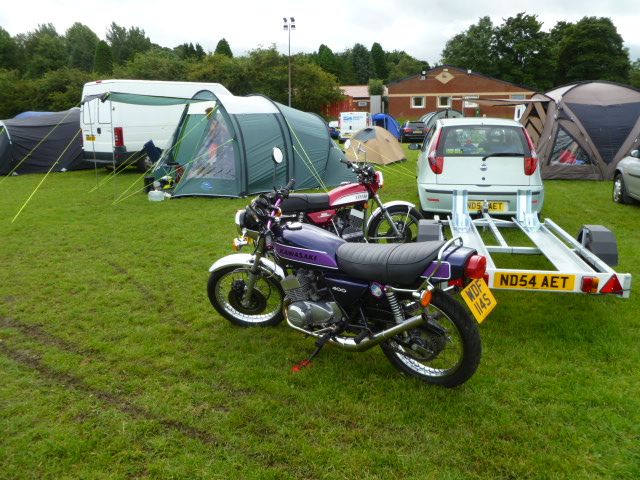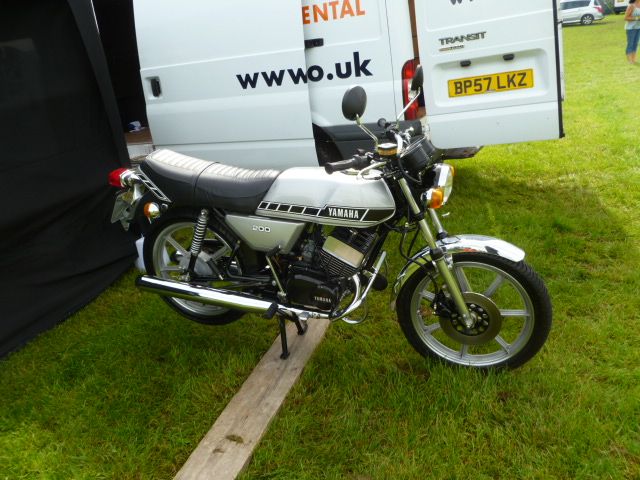 Shawn's clutch cable had snapped so he had to fit a spare one he had in his van . " I mean what are the odds of having a spare in your van " but he did. So that was fitted and we were all good to go for the ride out to some pup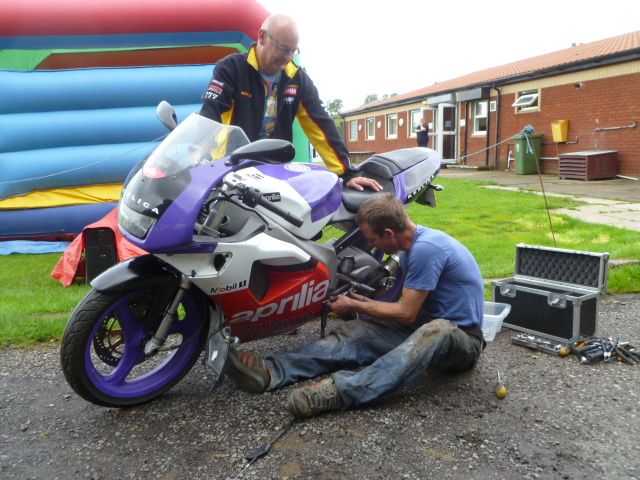 so we all got our kit on and headed of on the ride to final destination a pub in the back of beyond.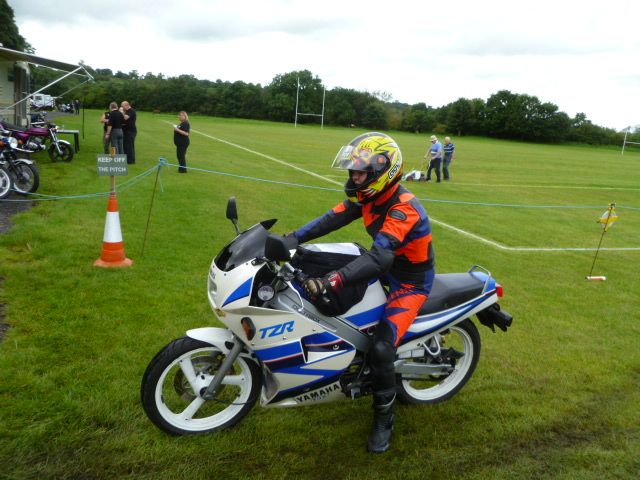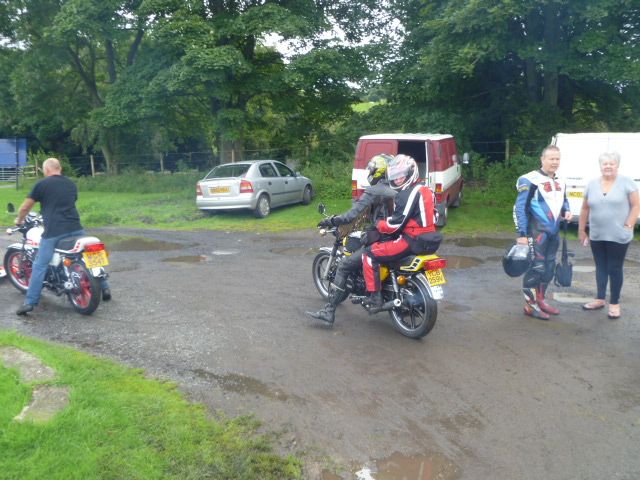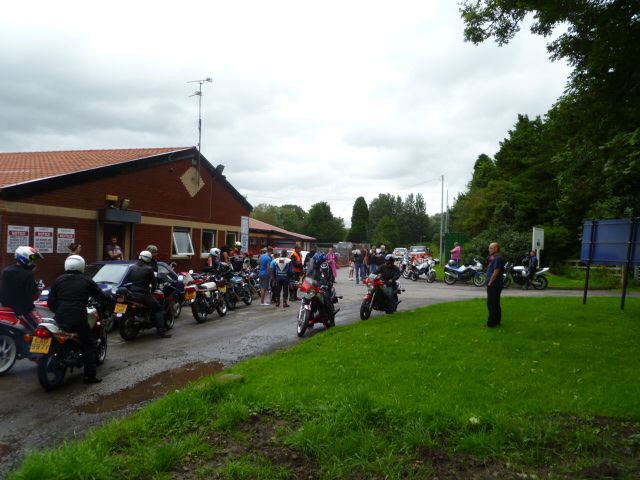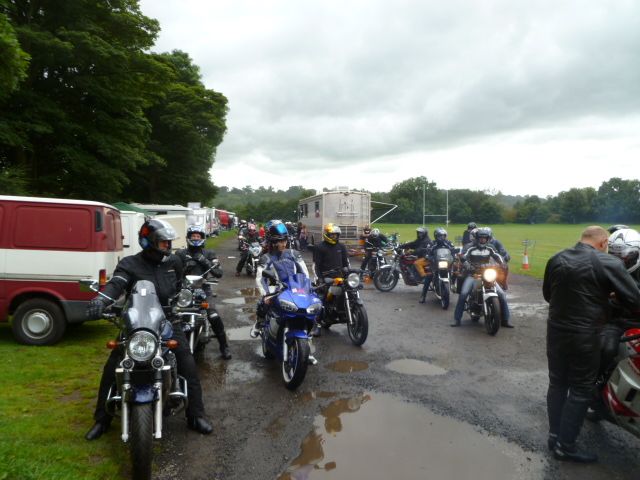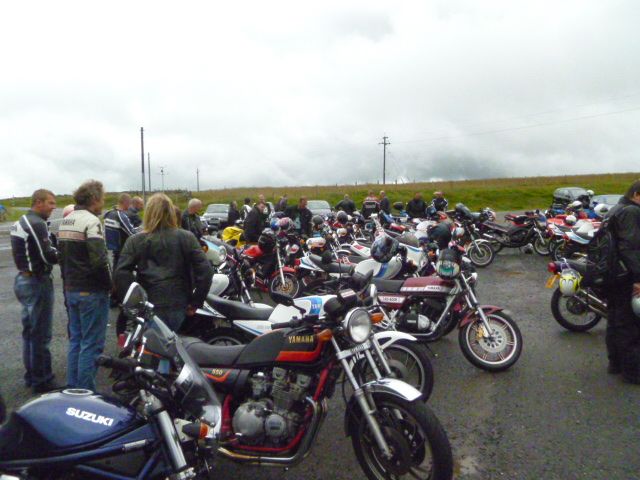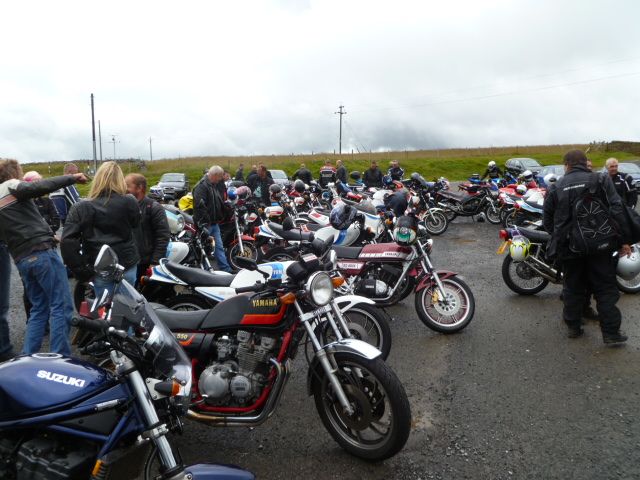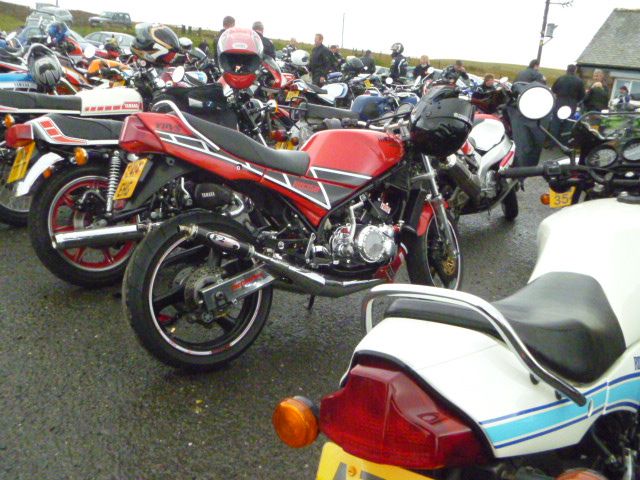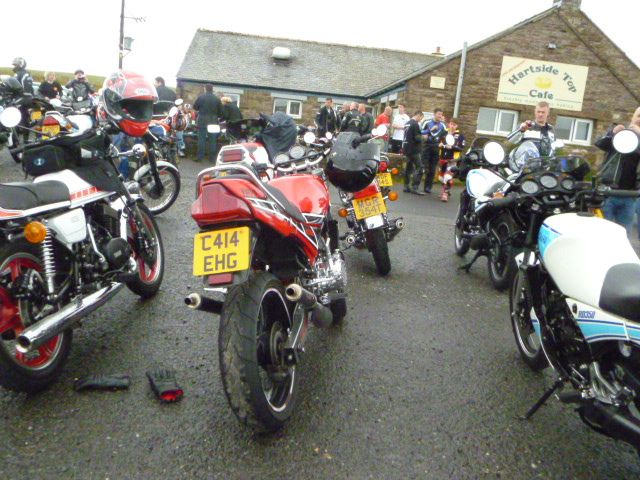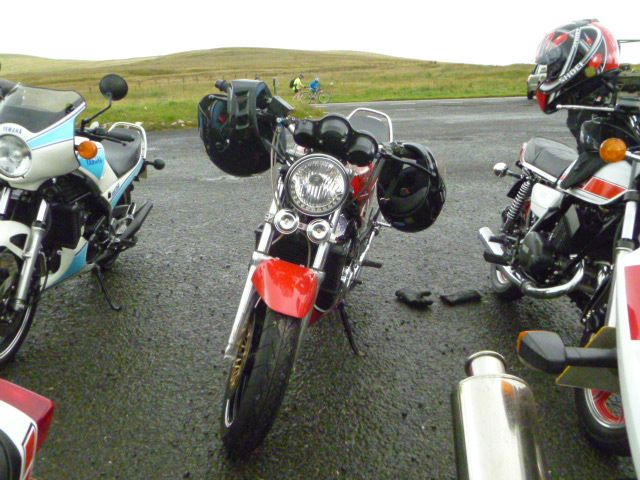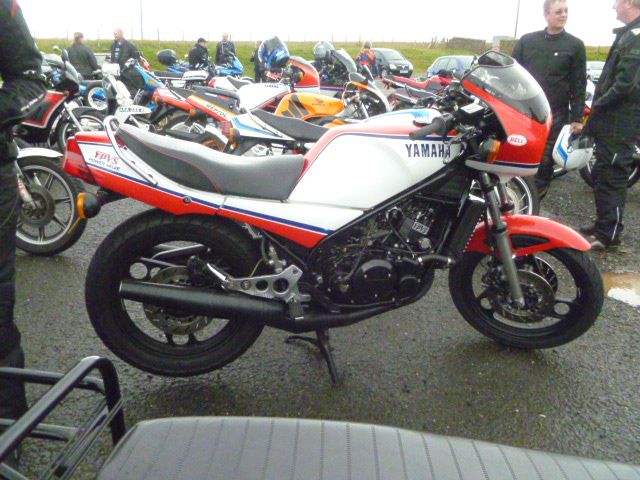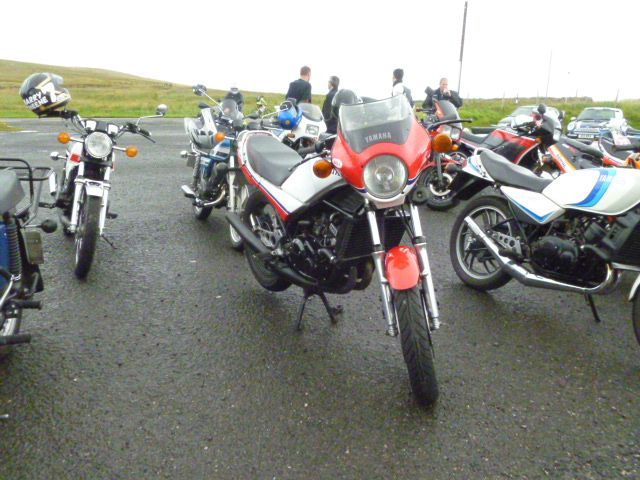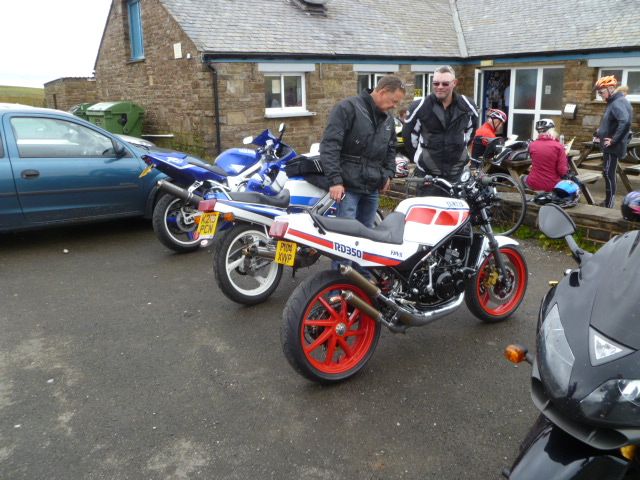 The view from the pub was relay nice, but I bet it's a bitch in the winter up there.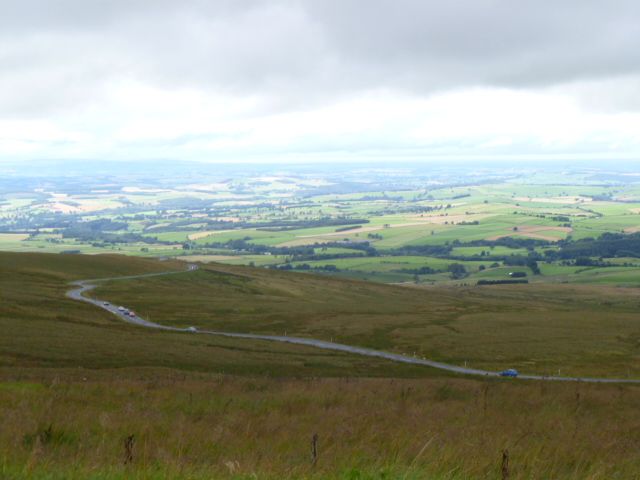 It was a faster ride back then to get there but not the racing ride I recall from 2010. Better I think for most people as no one got left wondering were the hell do I go.
This nice 350R popped its bottom water hose on the ride and had steam coming from under the bike like a permanent dust cloud coming from its back wheel so he turned back to the camp site and fixed it and all was well in the end.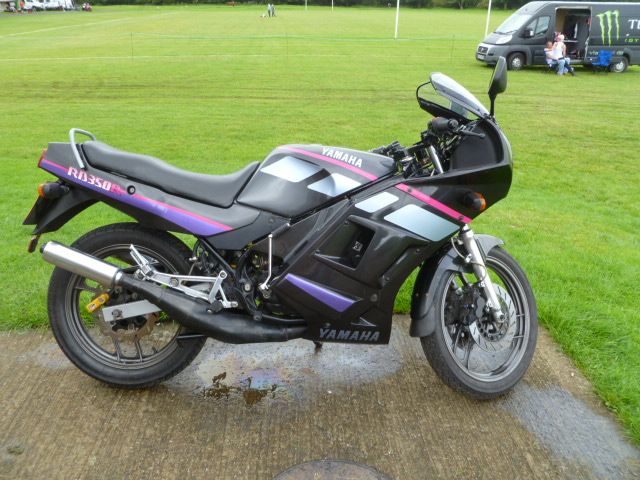 We got back to the camp site and were told to line the bikes up for judging so a quick wipe down to clean of all the road crap that now covered all the bikes and the bikes were lined up for showing and judging.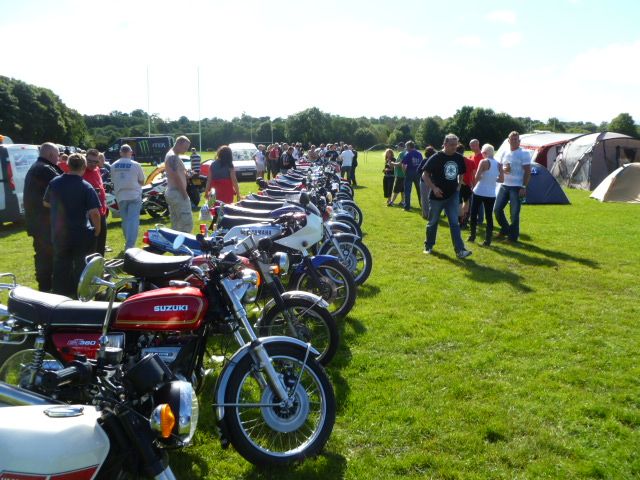 They even hired this finny little man to entertain every one " Ill have to book him for my sons party"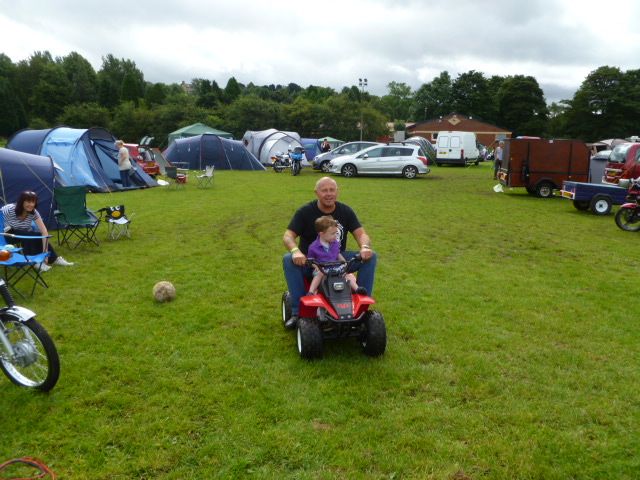 Some one tried to show him how to sit on a bike but he got it back to front LOL.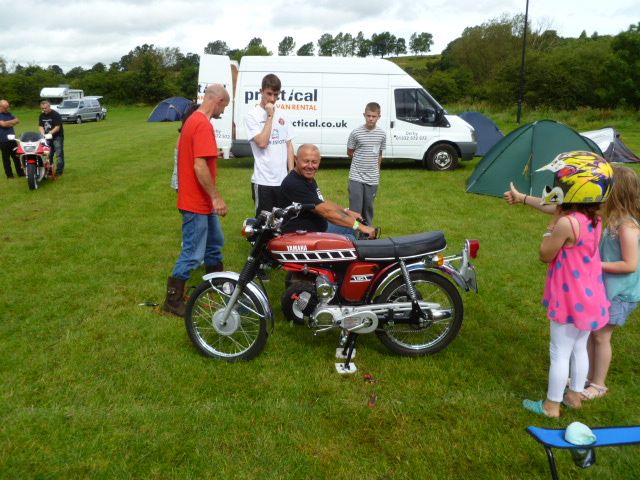 Then in the evening a every one headed to the hall were a band played and real good they were as well played all the stuff I listen to on CD so I was well pleased no crap from them.
They did a presentation form the judging then a limp comp , " some better then others"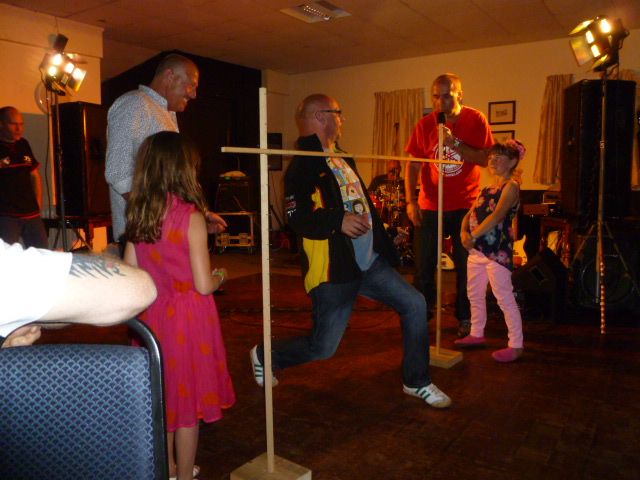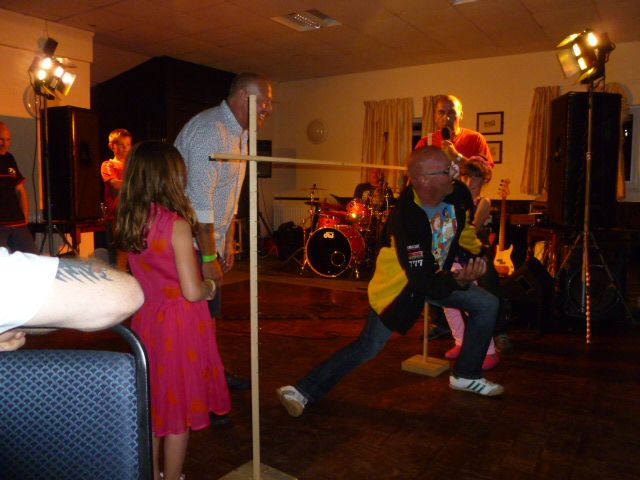 I headed of at about 11.30pm and got home about 1.45am My son didn't fancy sleeping in the van.
The sun was out Sunday so we headed of with Truebrit and met up a friend Mick on his Rd400 special in matlock so it was a good end to an really good weekend.