Post by rdstars on Jul 18, 2012 18:04:47 GMT 1
I've been promising myself a rebuild for my rough roller Hybrid for a number of year's so one late afternoon a few months ago I pulled it completely apart. I knew it had a few issues that showed up on track at Llandow last September. my man cave is in a complete mess and nothing has been cleaned for the quick photos.
Basic spec is as follows:
RD350 F2
Frame braced all around the bottom cross member around the shock links and also from swingarm point right up to the head stock incorporating the upper section of the frame, also to this a fair few of the stock rubbish welds have been beefed up a bit. GSXR750 K model rearsets. Expansion bottle moved to where the oil tank used to be located.
Rear end is Honda VFR400 NC30, powder coated bright silver with all the factory castings removed, custom spacers and obvious mods to the frame to fit. Wavy disc and braided line from Wezmoto.
Front end is ZXR400 H forks, yokes and clip'onns, KR1s wheel, CBR954 Calipers, ZZR600 Discs, CBR600 02 Master Cylinder and clutch leaver, shorty leavers, Vapor dash, RD headlight replica, original switchgear, Braided lines from Wezmoto. Obviously custom front axle and spacers for it all to fit together.
Engine is RD350, 31k carbs, Martin77 Port/Clean up job ( very nice port work from Martin and would recumend him, top guy ) single layer head gasket 0.85mm squish, stock crank, TZR Reed block modded centre stopped and 3mm reed spacer, foam filters, stock ignition for now ( probably invest in Zeal ) Modded Powervalve controller so I can set my open and close times, TSA design pipes to my spec built by me ( Kenny sure knows pipes ) EBC HD Clutch Springs, RWHP I dont care as I just want it running nice but estimate mid 60. RD350LC flywheel side cover, Clutch window mod 10mm Lexan. Oil pump ditched.
Stainless new nuts and bolts used where I can but also used allot of older nuts and bolts to give it a usable look / daily rider if that makes any seance ( not a show bike ) ( costs to much money ) All the Powder Coating was done by RPA Bristol Powder Coating. Paint I was going to do myself but for this one I just could not take a chance and bottled it, it is in the hands of someone else who I am hoping and praying does a real good job, going to be Black with N2 decals, I have given him free rein on straight or metalic and even pearl Black so not sure how it will be, he did have in mind Subaru Black Metalic Pearl but not sure if he can get his hands on it.
Well all that may have bored you all so I wont beat around the bush any longer and just post a few photos over the various stages........It's not perfict but it all works so far and most done by me as I don't see the point in building something if your not doing the work yourself, just buy one done if that's the case.
How she was as a rough roller: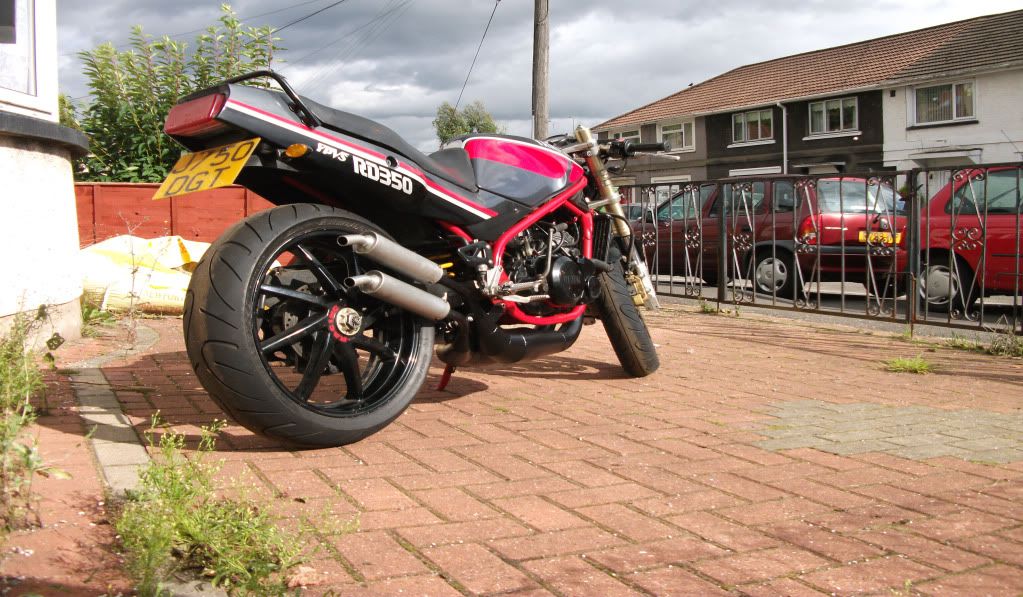 Got my frame all welded up:
Re'built and painted the motor all new seals etc: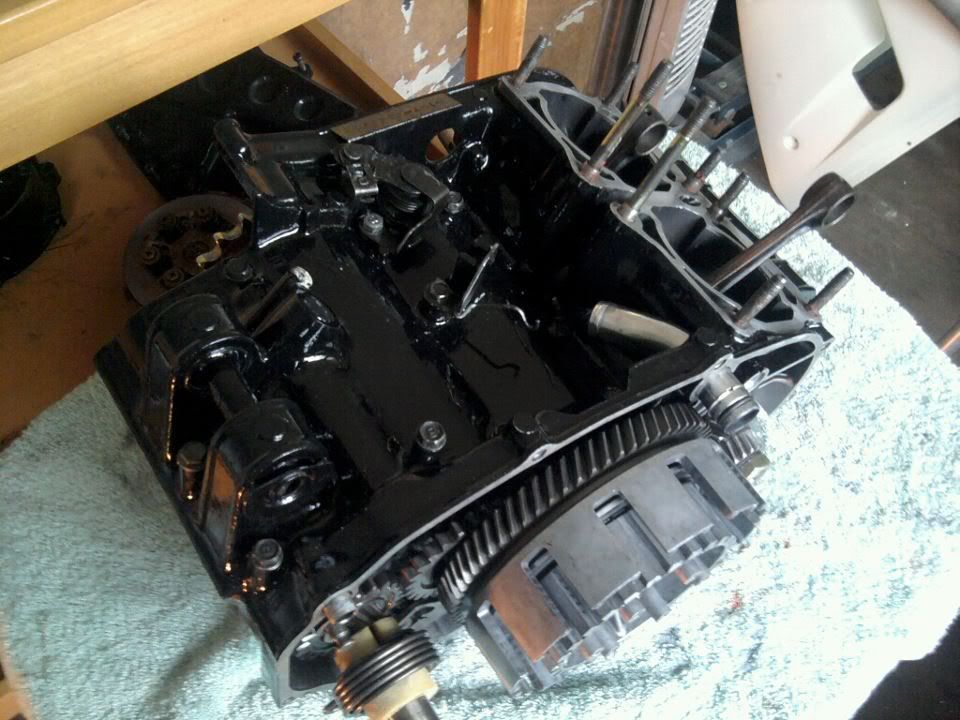 Some Powder coated bits: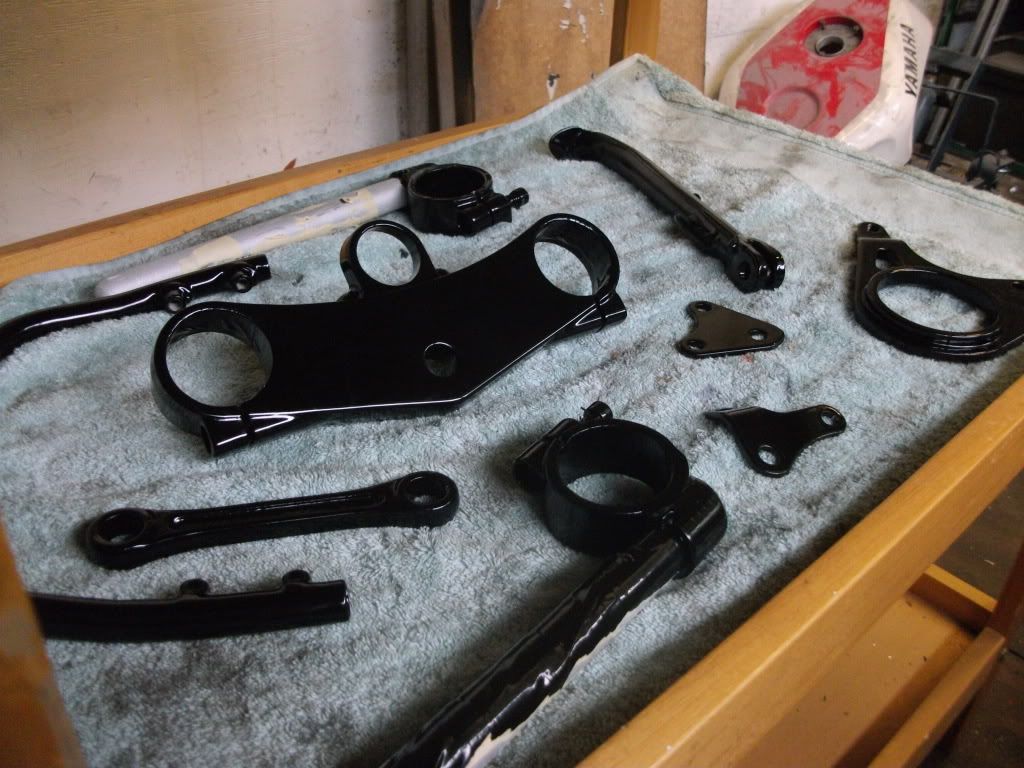 Frame Powder coated: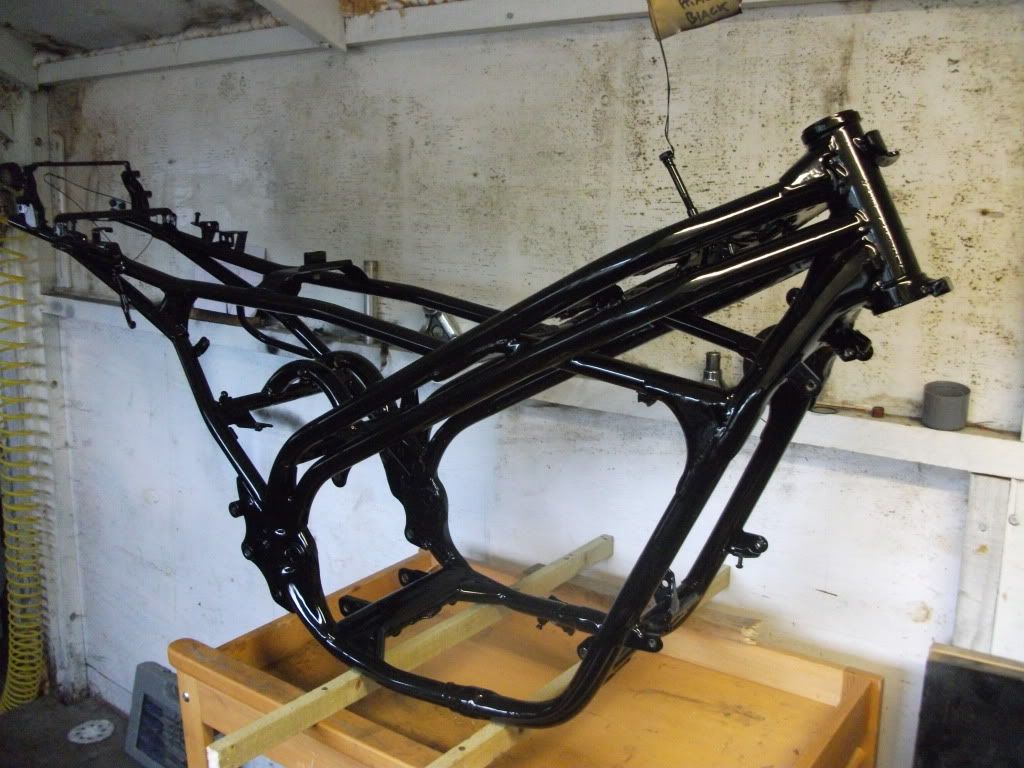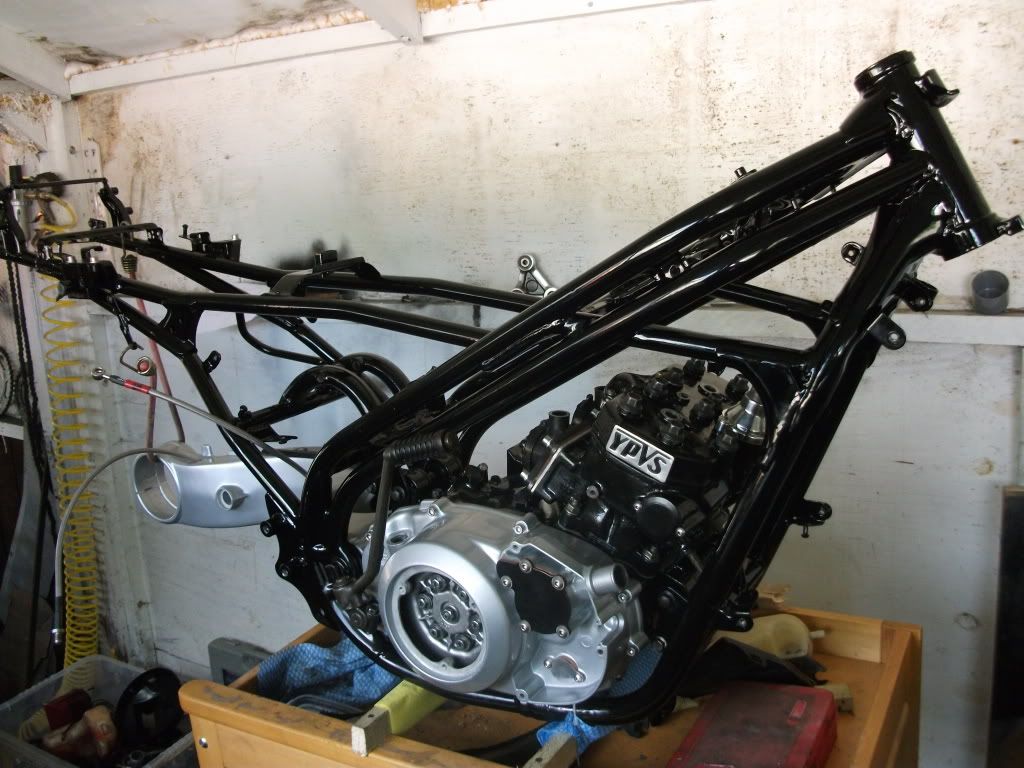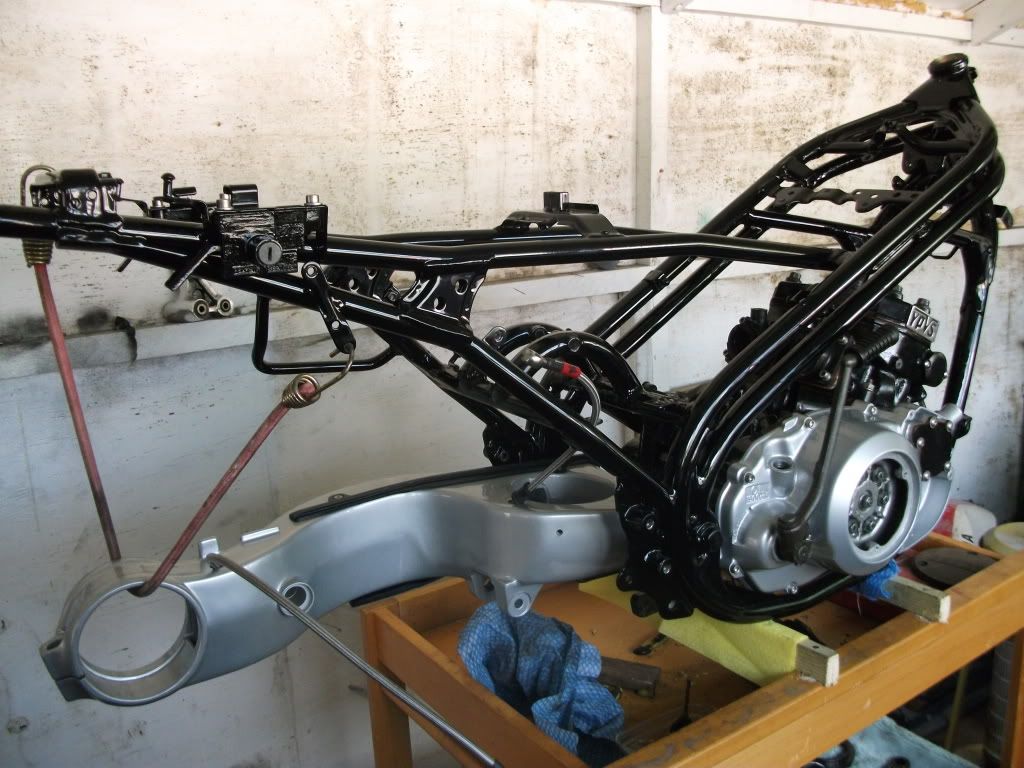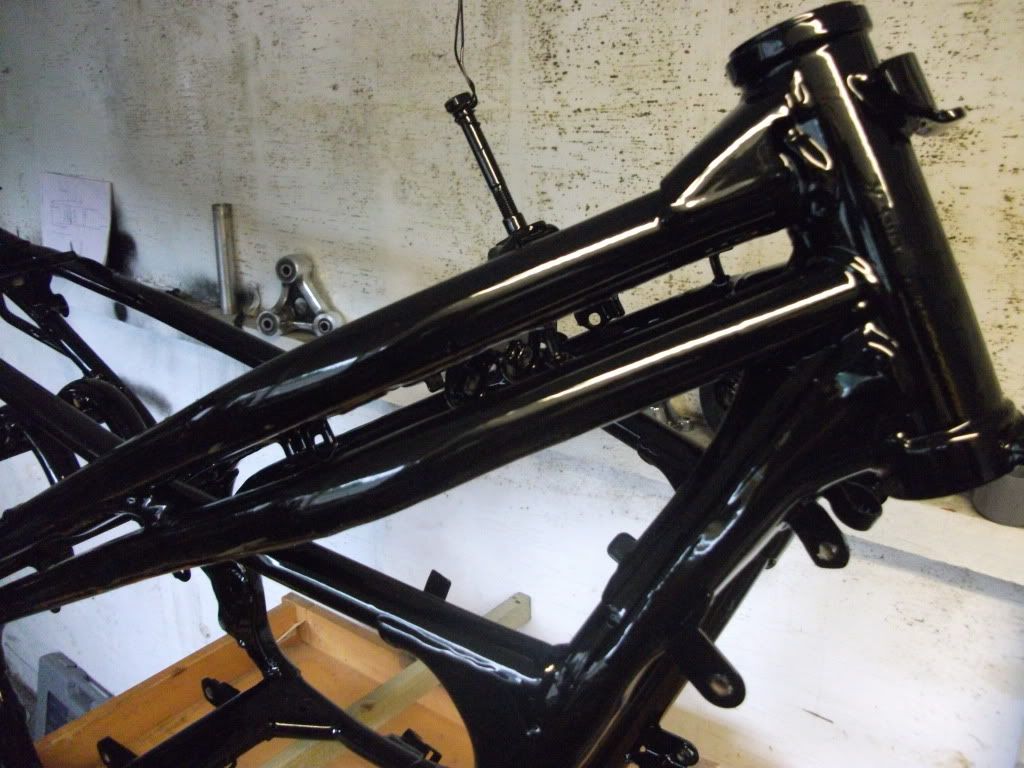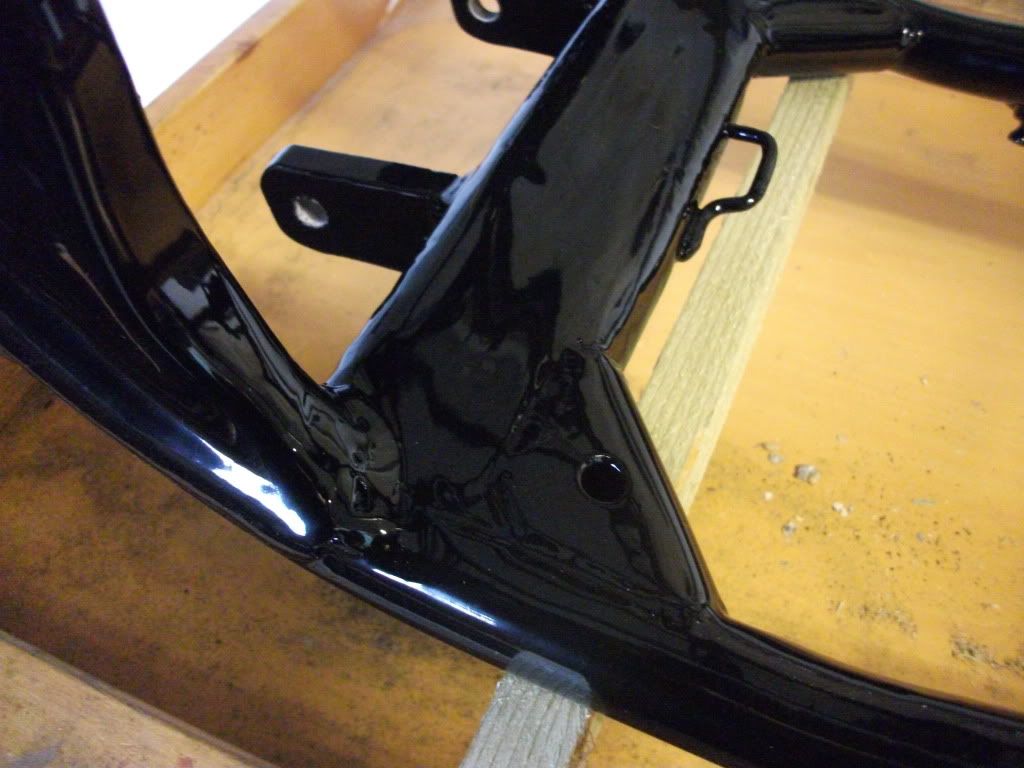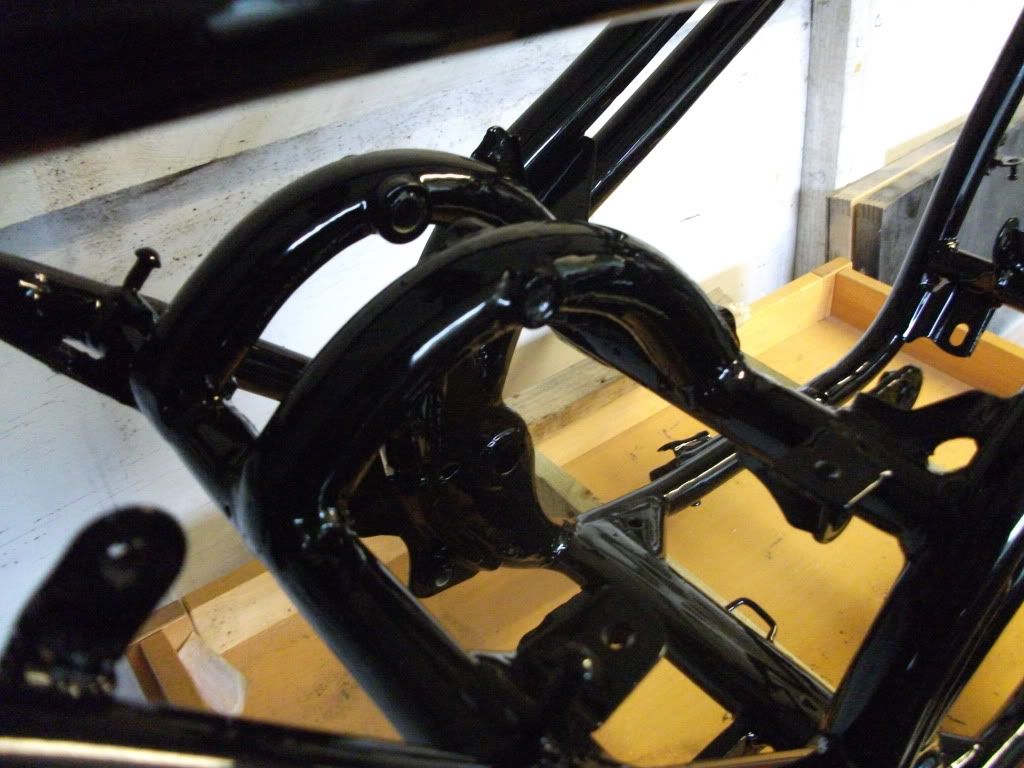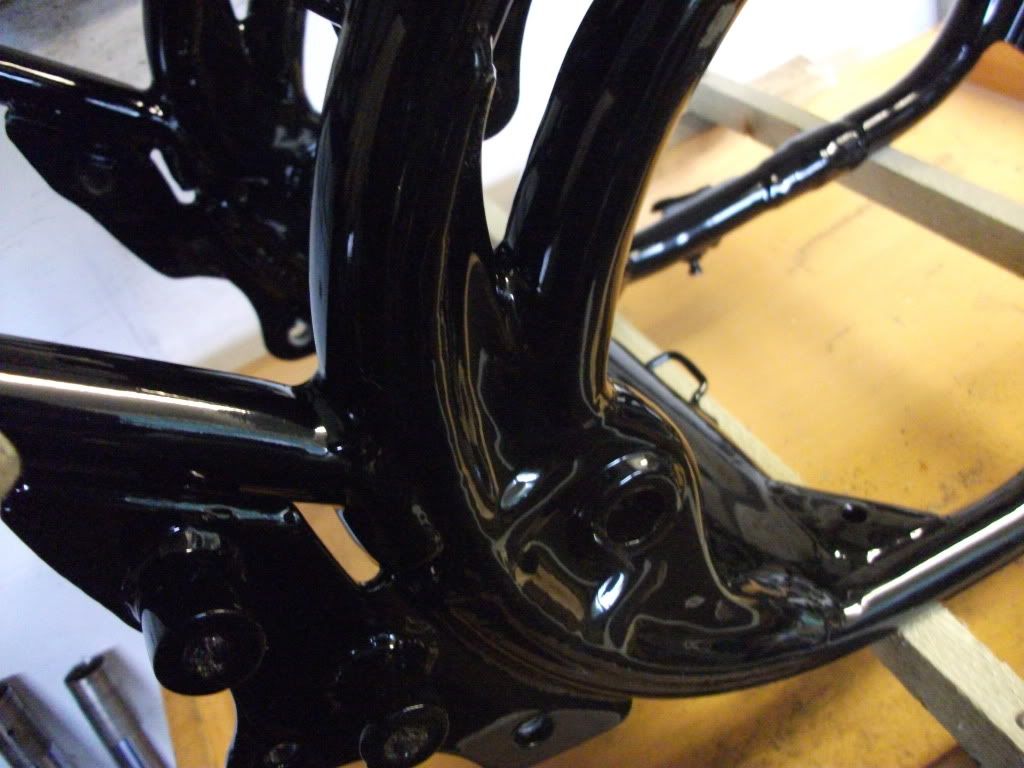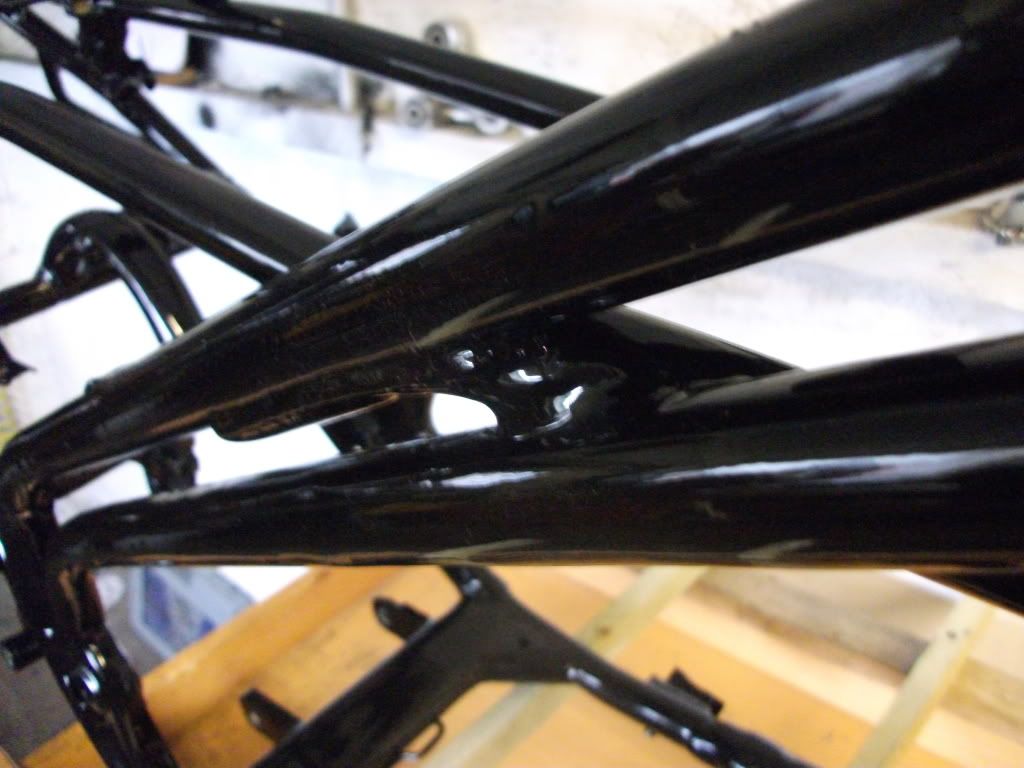 A bit feather on: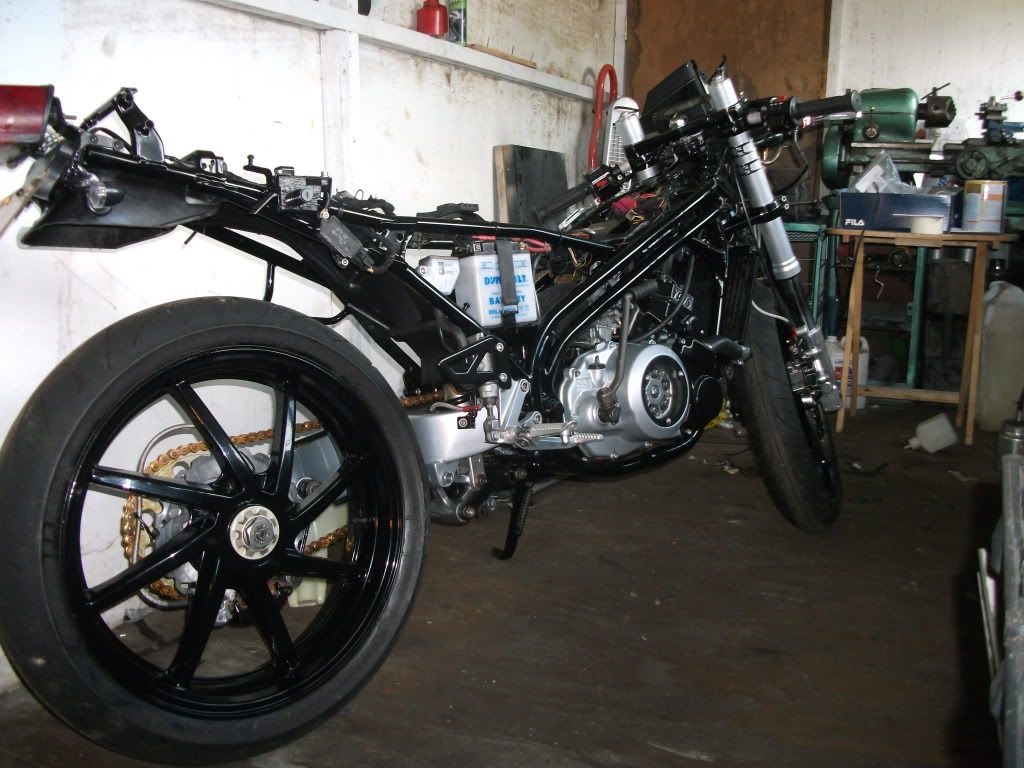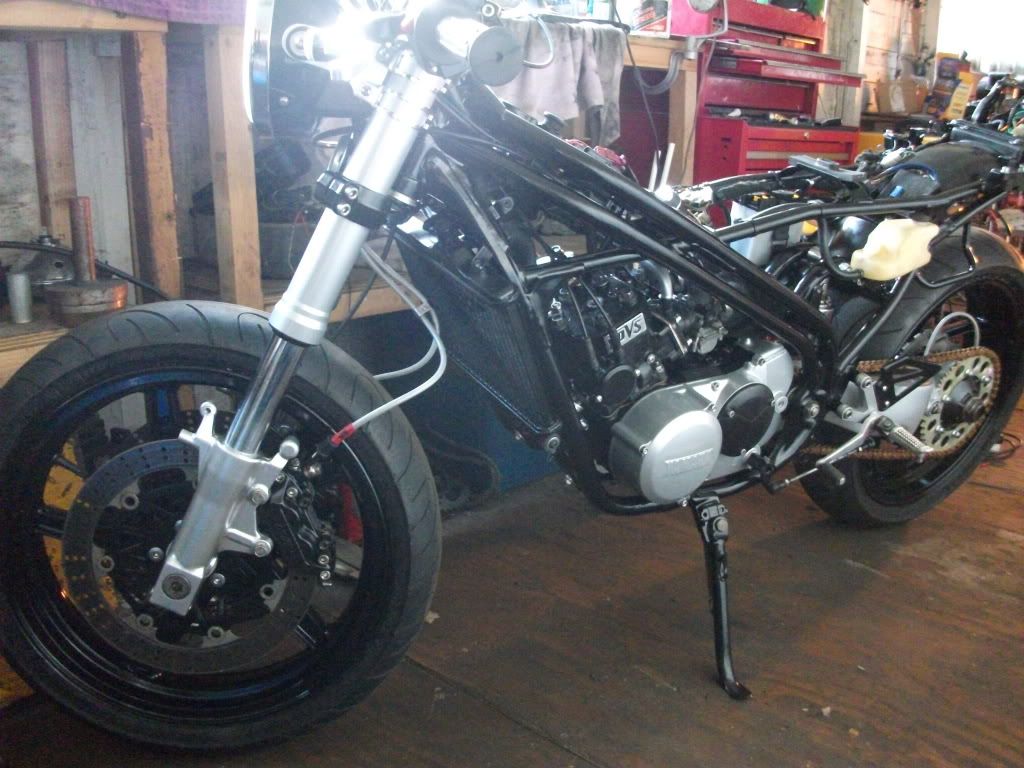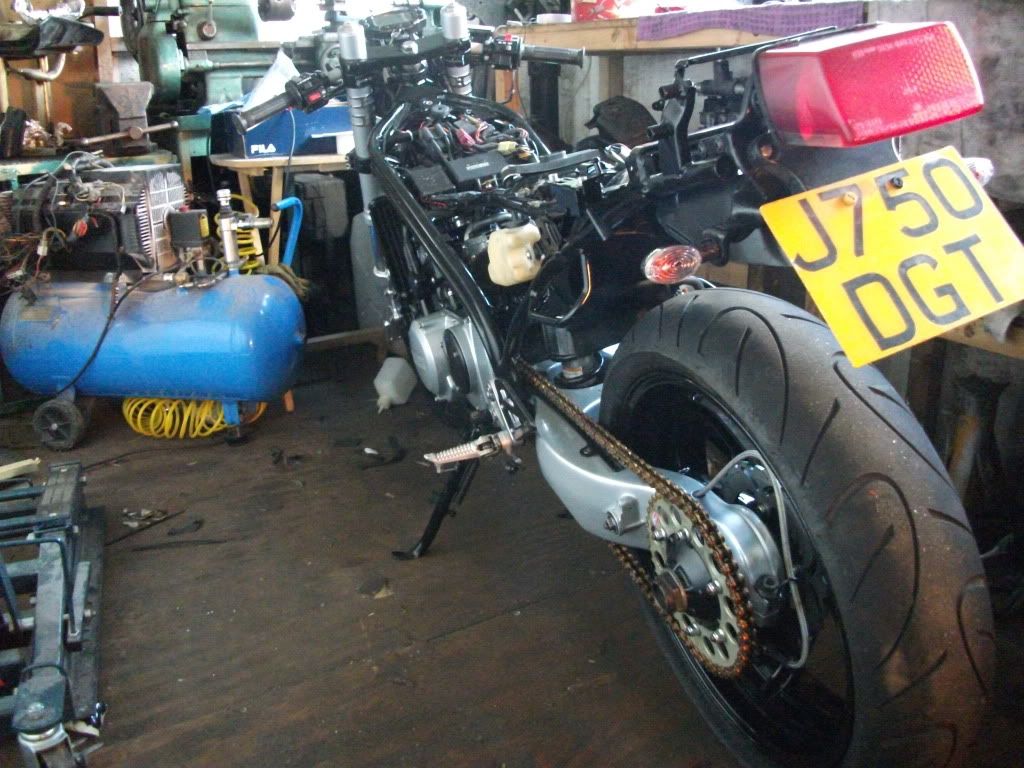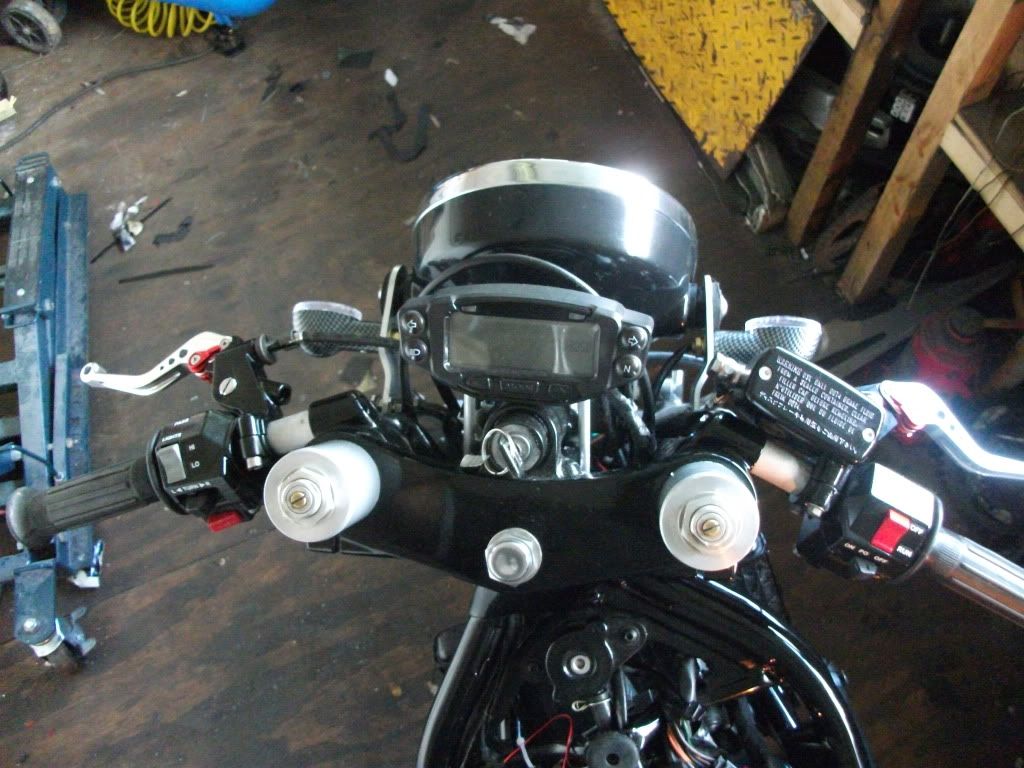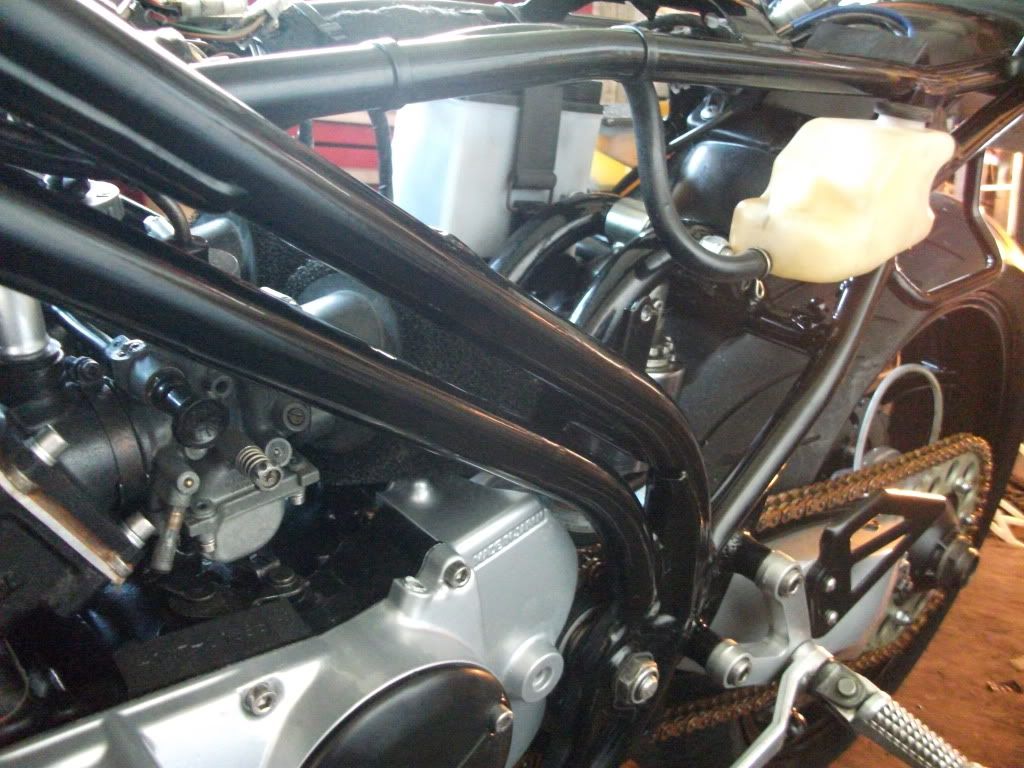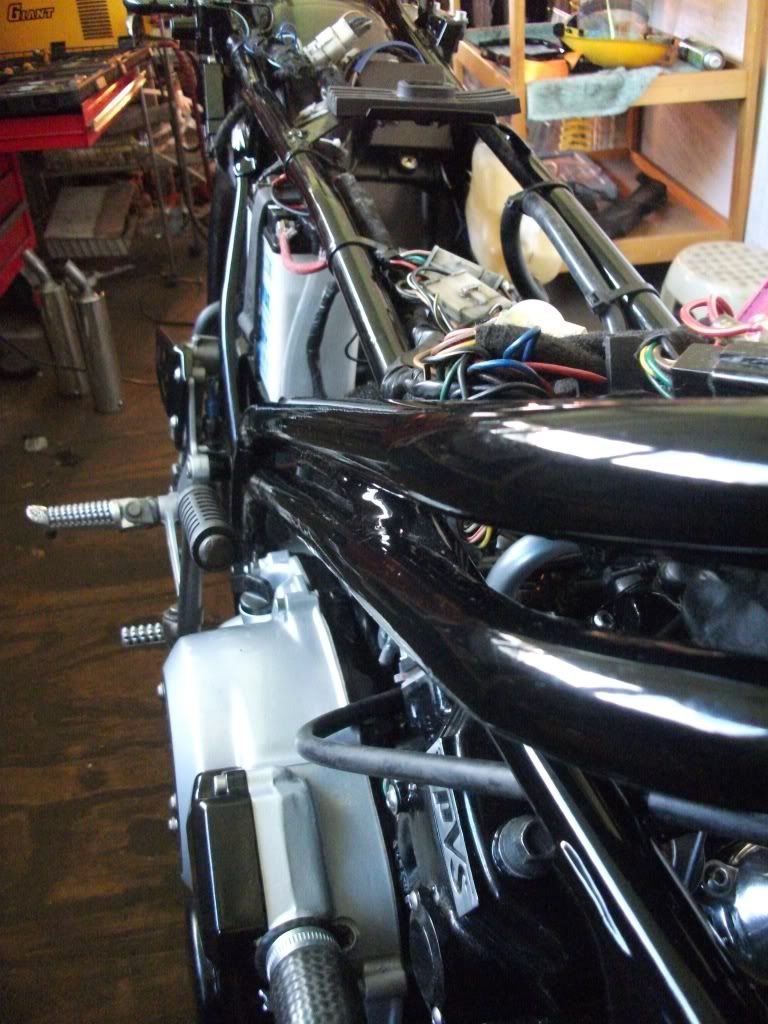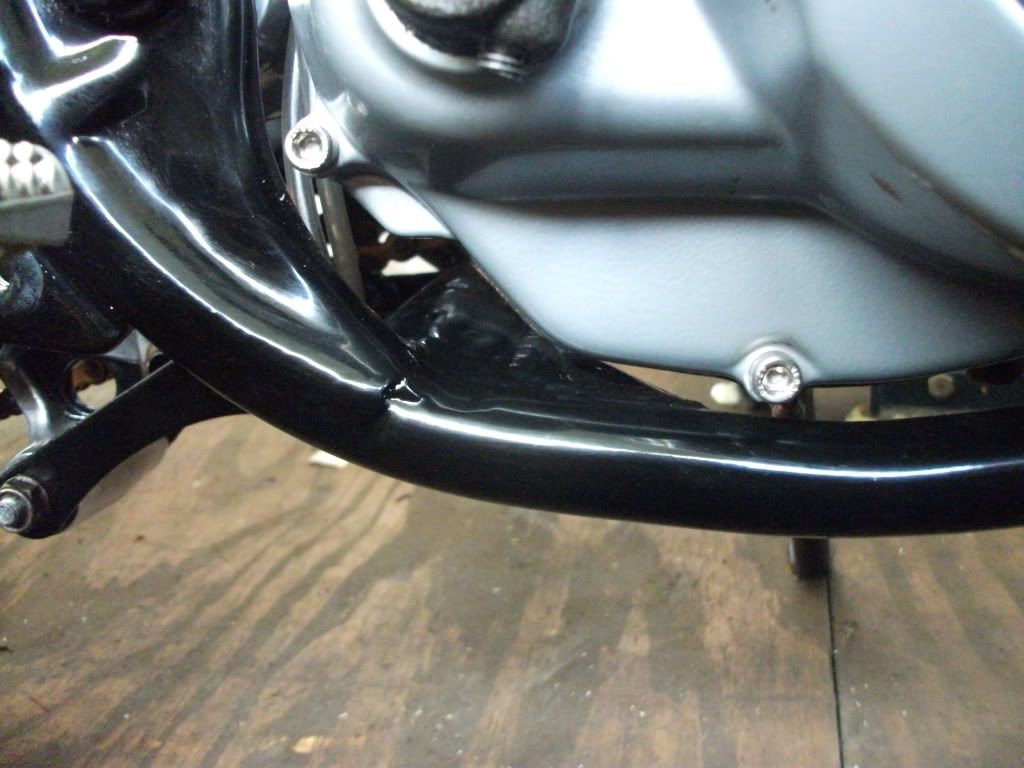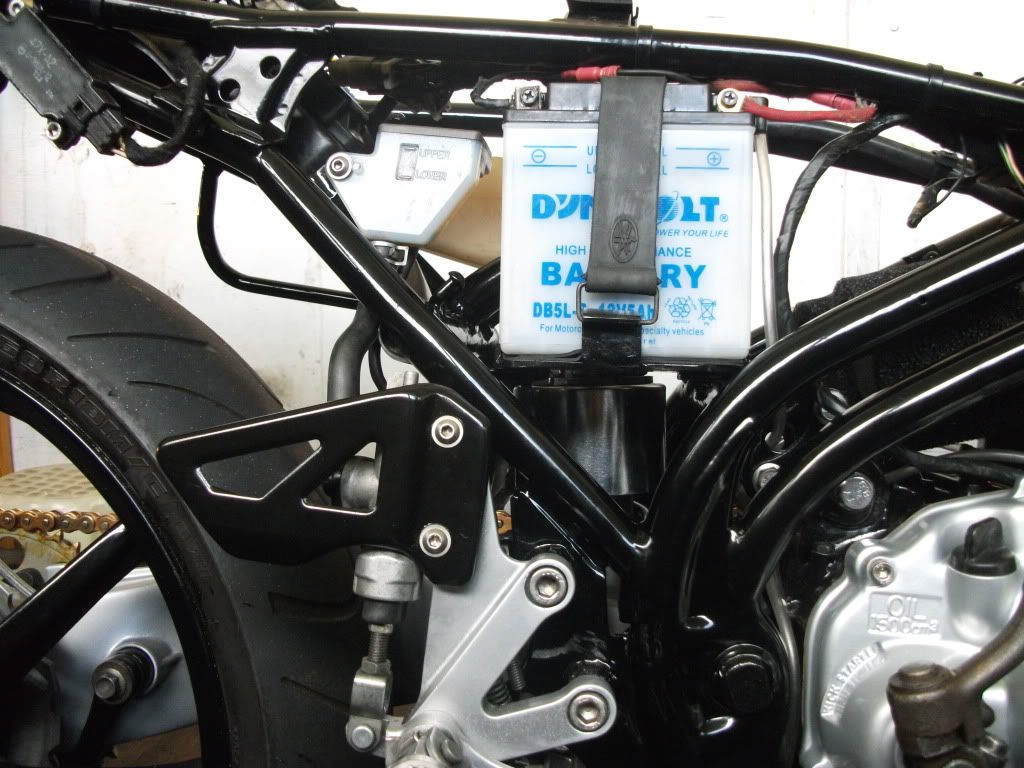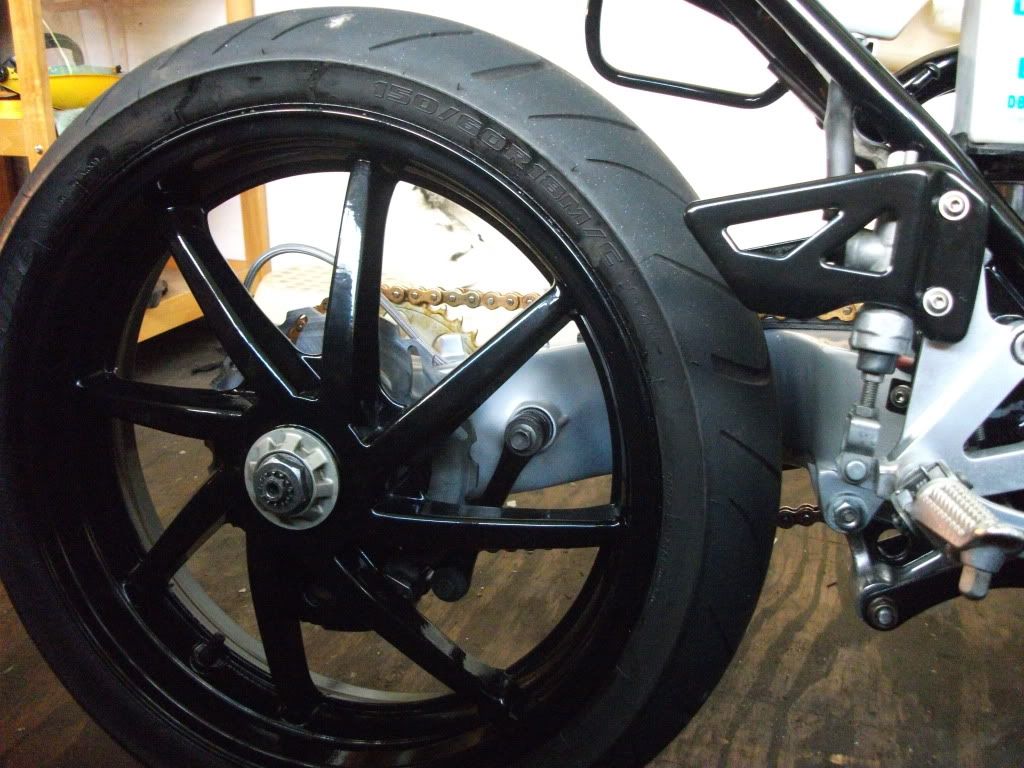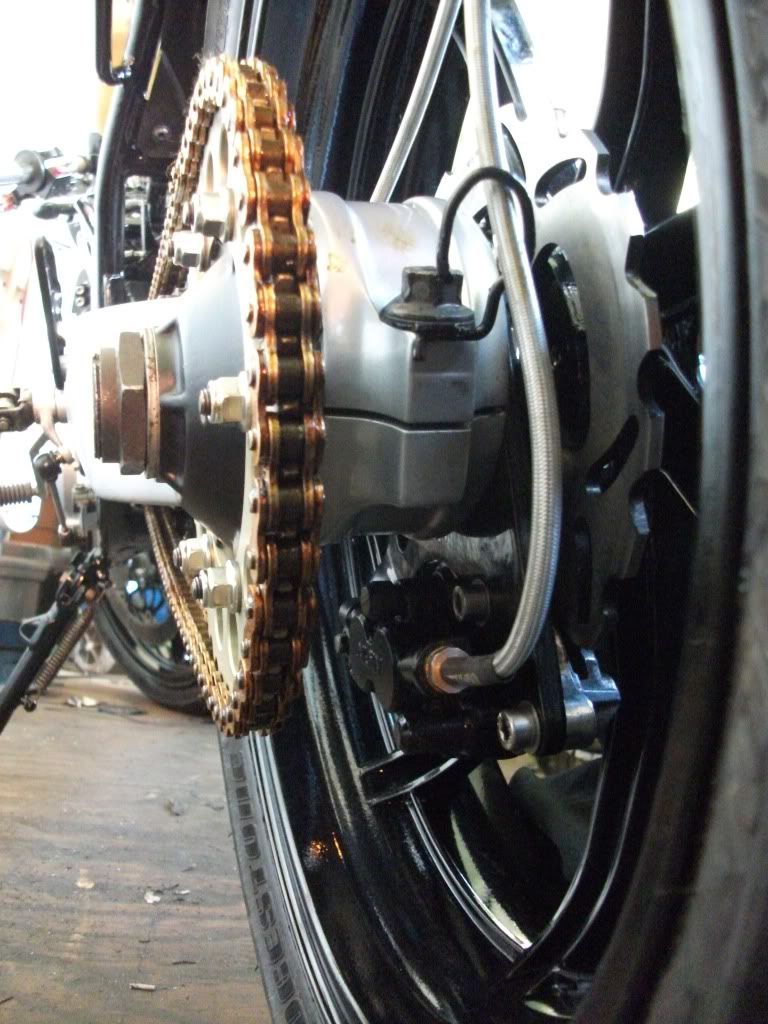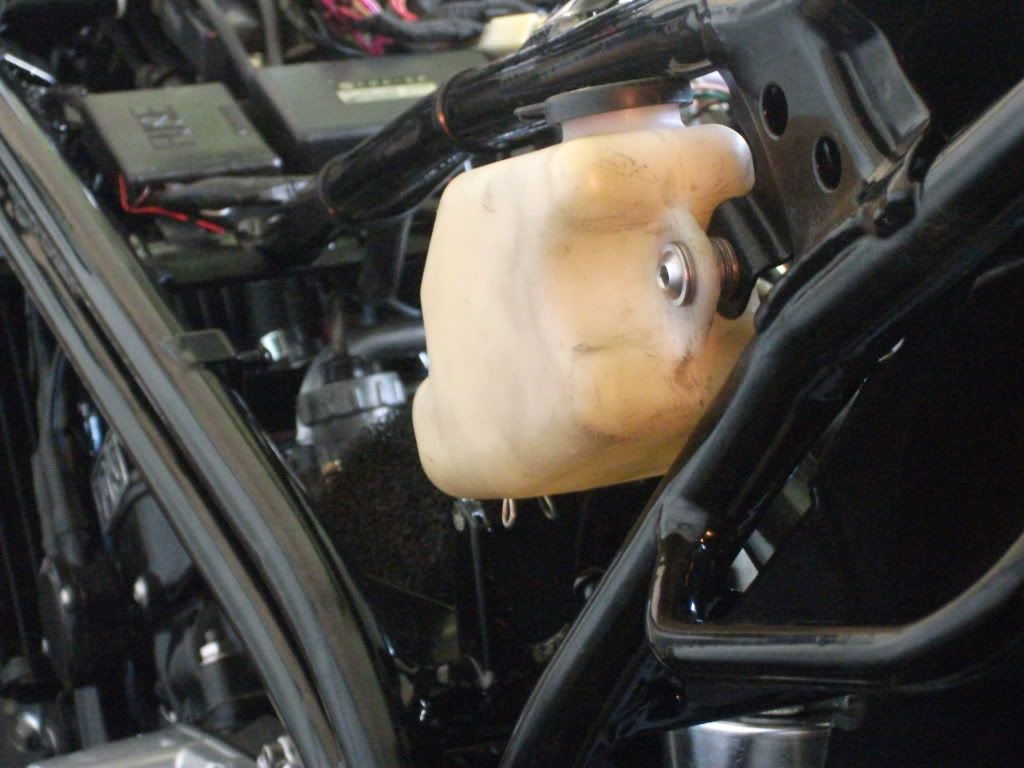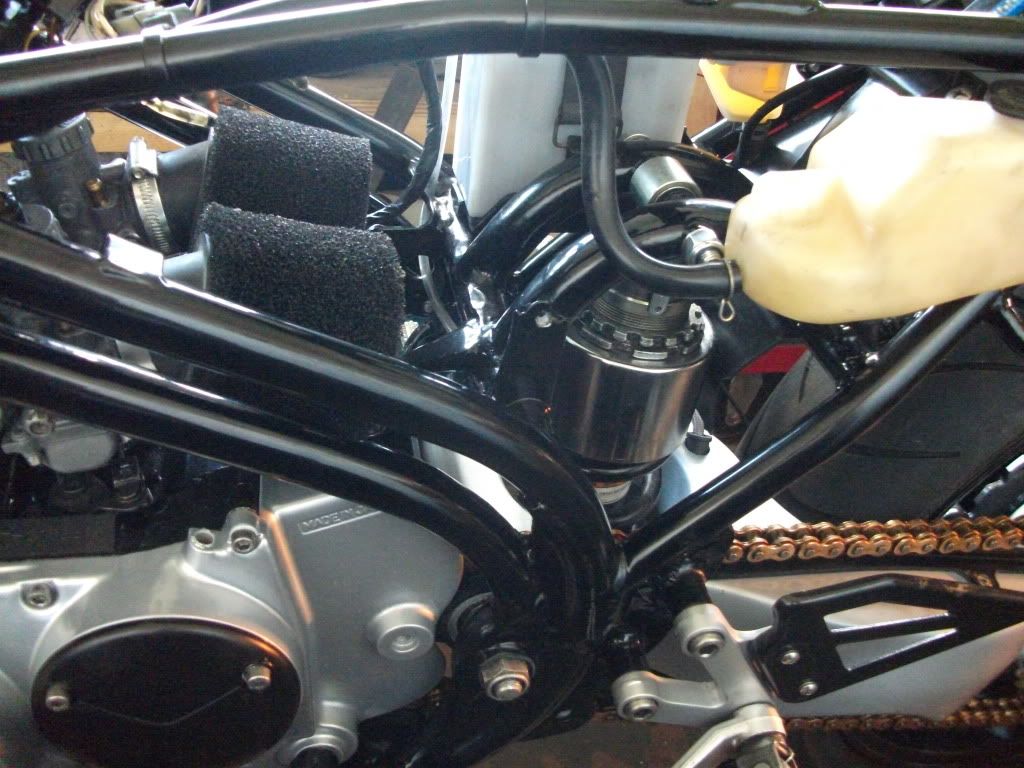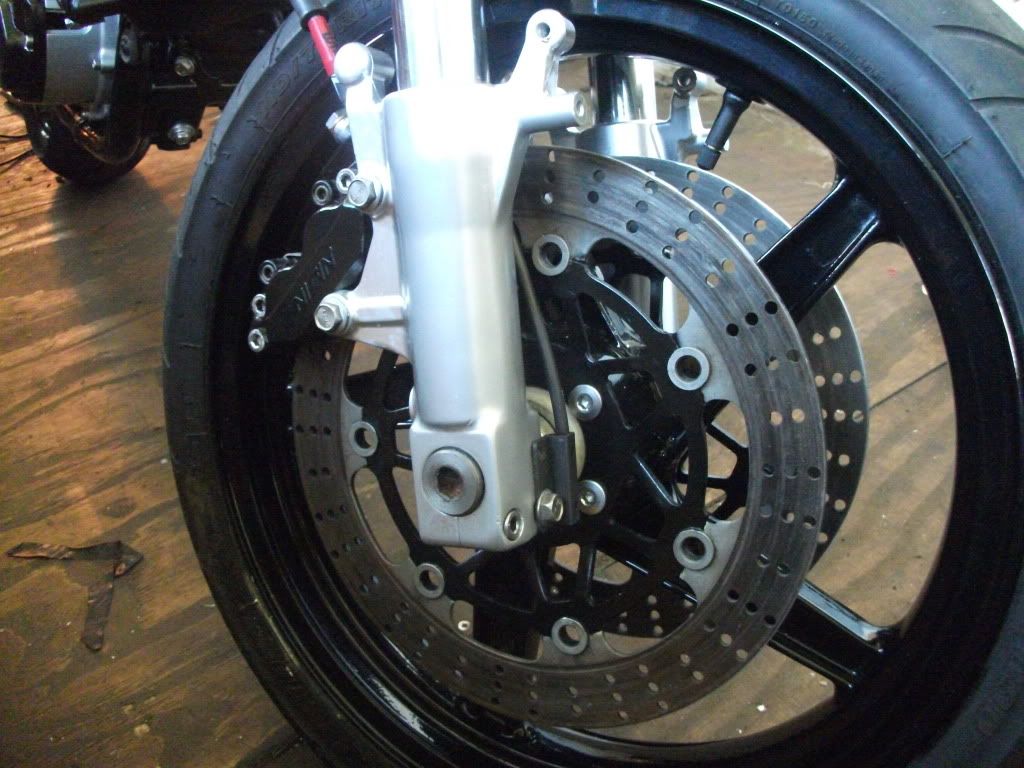 Next update will be running with body work on ( Hopefully )
Cheers
rdstars